The Railways of North Wales - Changing trains: page 7
---
Class 40 memories
Class 40 No. 40012 on the crossover at Mostyn, 9th June 1984.
---
40031 is on a train of spoil wagons on the 3rd of April 1984. Presthaven Sands holiday complex is in the background.
---
40118 on an up working near Gronant - 22nd July 1984.

---
The driver admires the paint job as 40122 (D200) waits with a ballast train during an engineering possession at Gronant - 15th April 1984.
---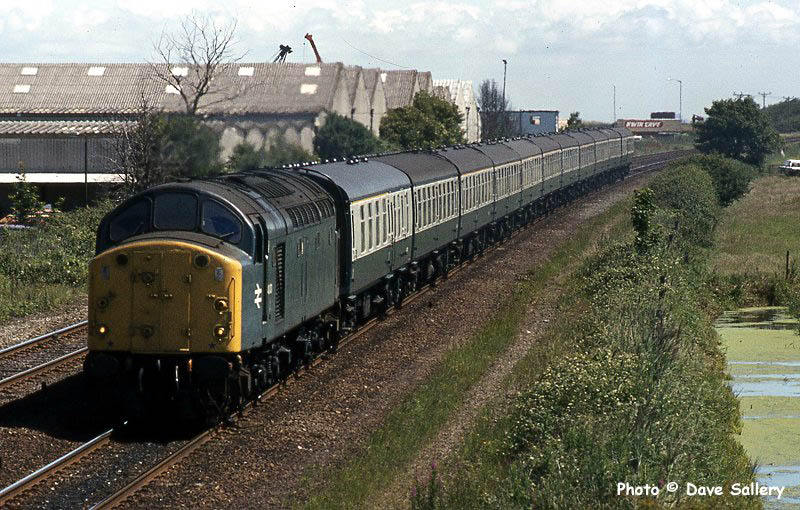 40001 approaches Prestatyn on June 22nd 1984 on a Birmingham New Street - Llandudno day excursion.
---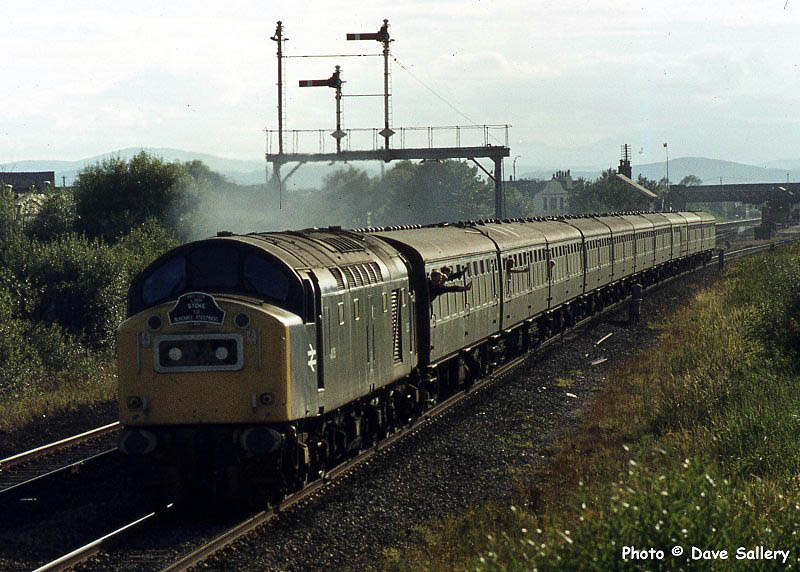 Class 40 No. 40155 heads a return excursion out of Prestatyn on the sunny evening of August 5th, 1984. This special ran from Stafford to Blaenau via Stoke on Trent and was a charter for the British Railways Staff Association, it was assisted on the Conwy Valley line by 40015 (thanks to Steve Jones for the details).
---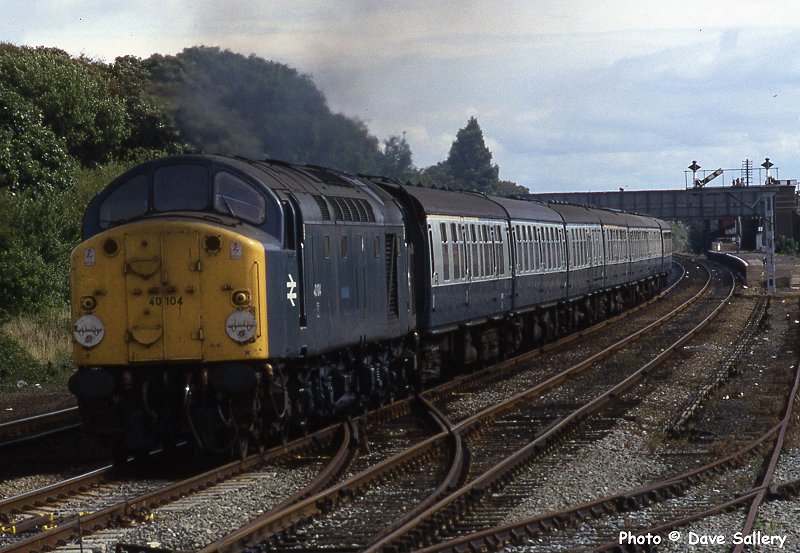 40104 on the Birmingham to Llandudno leaving Prestatyn, 30th August 1984.

---
40192 on an up evening passenger train approaches Prestatyn, 7th August 1984.
---
40143, up light engine Prestatyn, 30th August 1984.
---
Split headcode 40135 heads out of Prestatyn on an afternoon Crewe - Llandudno relief on August the 29th 1984.
---
40015 is seen stabled in Rhyl yard on a sunday afternoon in October 1983.
---
40022 waits in Llandudno Junction yard before heading to Warrington on the afternoon Speedlink - 24th of October, 1983. The loco will reverse out of the yard to gain the main line.
---
Following years of neglect, the carriage sidings at Llandudno were taken out of use in 1998. In happier times, Class 40 No. 40001 waits in the sidings with the empty stock of a day excursion - 5 July 1984. In steam days these sidings covered a far larger area and had their own turntable, water tower and signal box. Now much of this area is covered by housing.
---
40135 labours on under the guise of 97405 at Penmaenmawr on February the 25th 1986. Several class 40's were renumbered in this series for the Crewe remodelling work in 1985.
---
Next page: Changes on the Cambrian