The Railways of North Wales - Changing trains: Page 12
Railfreight Coal Day - 11th August 1991
---
This event was organised by Les Kent, who at the time was Deputy Chief Controller of the London Midland Region, and a group of colleagues. The object was to raise funds for a young girl suffering from cerebral palsy . She was the grand daughter of one of Les's colleagues. Around £10.000 was raised which enabled her to spend sometime in Hungary for specialist treatment. They organised the individual locomotives and the timings/rolling stock for the event with the help of Trainload Coal and Regional Railways. The plan comprised a number of special trains between Crewe and Llandudno worked by an assortment of normally freight locomotives. Pairs of classes 20, 37, 56 (2 pairs), 58 and 60 were used. All trains carried a small Railfreight Coal headboard and were formed of eight Mark 2's in a variety of liveries. A special runabout ticket was available on the day valid on all the special trains. Another Railfreight Day was held on a smaller scale on the 20th May 1995.
---
The first pair to work on the day were 37225 and 37045, seen here running round at Llandudno after arrival from Crewe.
---
37225 and 37045 are seen near Deganwy returning to Crewe.
---
Next pair to appear were Rumanian built Class 56's Nos. 56009 and 56028. Again seen passing Deganwy, this time heading for Llandudno.
---
20059 and 20151 approach Llandudno Junction.
---
The impeccable timekeeping of the day was thrown into chaos because of dragging brakes on the afternoon Holyhead - Euston service. A spectacular cloud of smoke is seen here billowing from the sixth vehicle. The train was hauled by 47525 and was terminated at Rhyl.
---
20059 and 20151 pass under the gantry at Abergele bound for Crewe.
---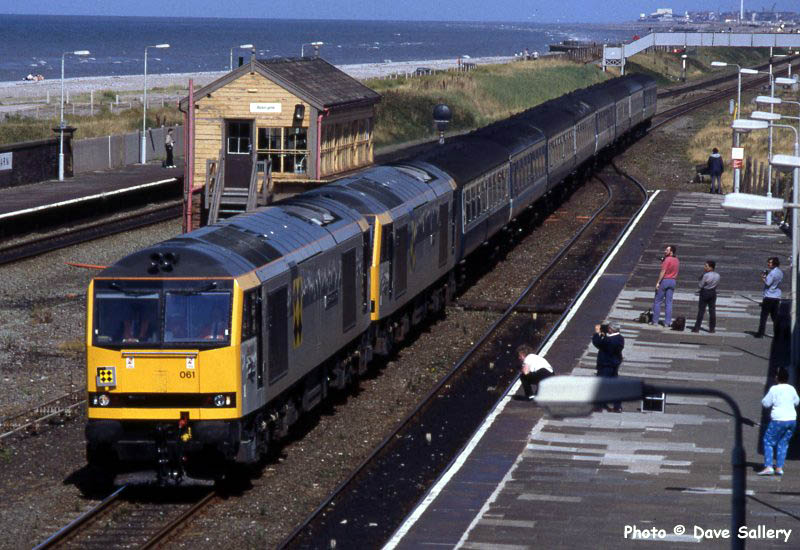 60061 and 60044 passing Abergele en route to Llandudno.
---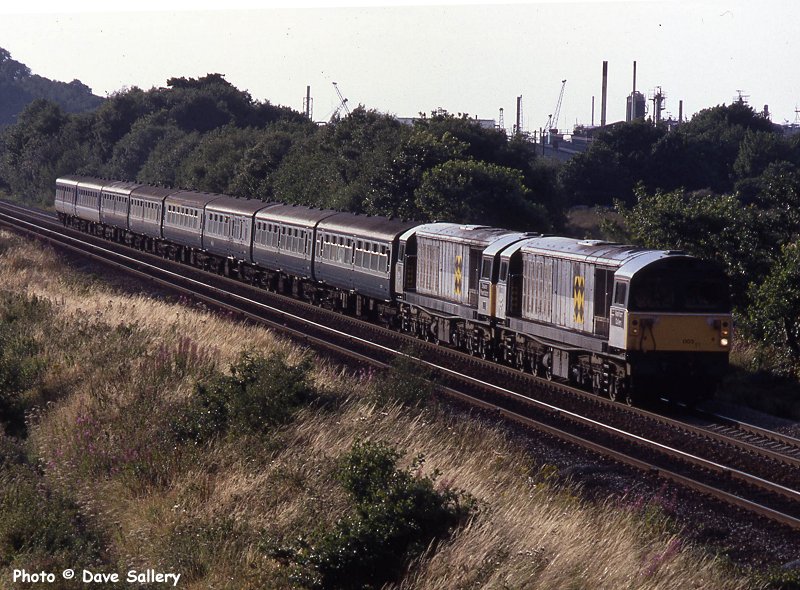 The unprecedented sight of a pair of Class 58's Nos. 58003 and 58007 just east of Mostyn bound for Crewe.
---
60044 and 60061 return to Crewe past Mostyn.
---
With the "Duke of Lancaster" in the background, the final pair of the day, 56111 and 56112, are seen near Mostyn on their way to Llandudno.
---
Next page - Crewe Works test trains