The Railways of North Wales - Changing trains: page 22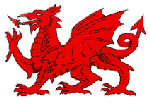 ---
Class 47 passenger miscellany - page 3
47572 "Ely Cathedral" passes Talacre box on the 2nd of March 1988. The class 20's in the top left of the photo are about to bring a loaded coal train out of Point of Ayr colliery sidings.
---
47847 "Brian Morrison" near Gronant on a Euston service, 20 05 2002.
---
47424 on test from Crewe works is seen piloting 47607 "Royal Worcester" at Gronant on a Crewe to Holyhead service, 04 03 1987.
---
47108 "Golden Eagle" deputising for a DMU leaves Prestatyn on a Manchester service, September 1st 1990
---
47428 on an excursion for Llandudno nears Prestatyn, 28th of April 1984.
---
47237, with newly painted Regional Railways stock, nears Prestatyn, 10 8 1991.
---
The passengers are in for a chilly ride as no-heat 47102 leaves Prestatyn on a Scarborough service, 15-11-1984.
---
47522 "Doncaster Enterprise", in Parcels Sector livery, leaves Prestatyn, 6th of August 1986.
---
47401 was the first of the class and originally numbered D1500. This loco entered traffic in September 1962. Photo taken at Prestatyn, 29th June 1988.
---
47974 "The Permanent Way Institution" 16 04 1992
---
Next page: A class 47 miscellany page 4