Sulphur from Mostyn Docks to Amlwch
This traffic travelled from Mostyn to the Associated Octel works at Amlwch and the sulphur was imported from France. The traffic via Mostyn ceased in 1988 and the sulphur was then carried by road in liquid form. In the BR sidings the wagons were sheeted over and this was the reason that the trains always ran with a covered van which carried the sheets back to Mostyn. The sulphur was a very messy traffic to load and transport and the sidings at Mostyn were covered with a film of yellow powder.
---
In the photos above, Mostyn Docks No.2 reverses three wagons of sulphur to the BR exchange sidings after loading direct from the ship. 2nd July 1984.

---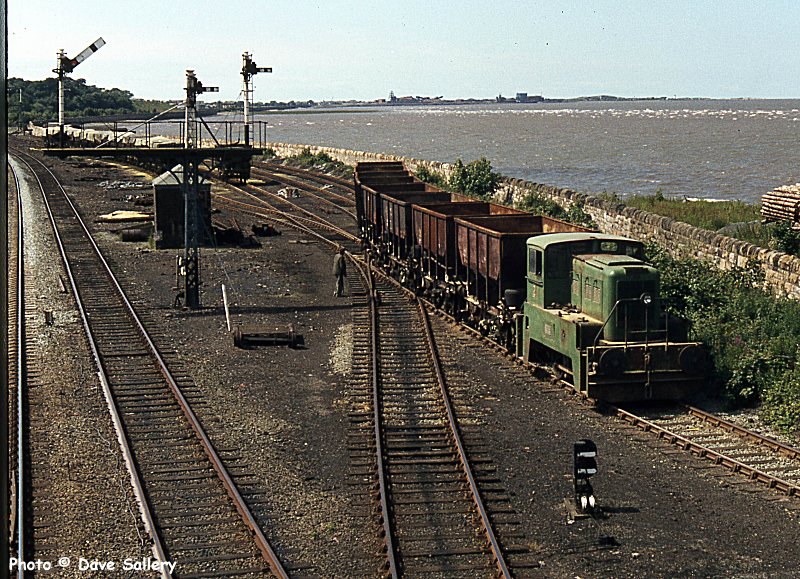 On the same date No. 2 has collected more wagons for loading.

---
47228 backs one of the last sulphur trains out of Mostyn ready to
run onto the down line for its journey to Amlwch, 6.9.1988.

---
40143 passes Prestatyn on a loaded working, 30.8.1984.

---
47325 on empties for Mostyn at Prestatyn, 29.6.1988

---
Roadstone from Penmaenmawr - 1987 to 1993
This train ran on Fridays only from Penmaenmawr to Salford Hope Street on an occasional basis from 1987 to 1993. Motive power was initially provided by pairs of refurbished Class 37's from Buxton and then by a single Class 60. The wagons were operated by Amey Roadstone Corporation.
---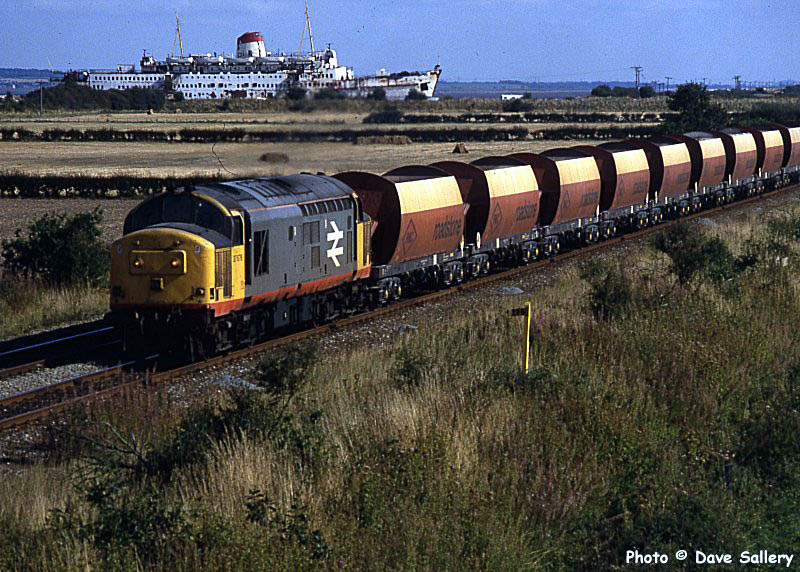 37676 near Mostyn on 9.9.1988. One of the 37's had failed and been left at Holywell Junction on this date.
---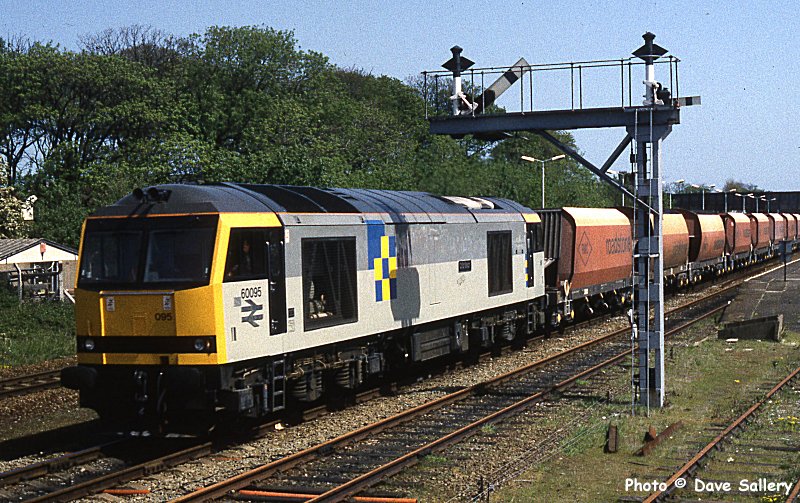 60095 'Crib Goch' passes Prestatyn, 15.5.1992.
---
37680 and 685 at Kinmel Bay, 12th June 1987. The area to the left is now a housing estate.
---
37681 and 685 pass Towyn, 15th of January 1988.

---
60095 at Llandudno Junction, 12.6.1992.

---
Next page: Petroleum coke to Holyhead