The Cambrian Rail Cruise 2016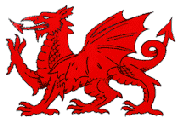 A circular clockwise tour of North Wales by rail
using the 'Ffestiniog Round Robin' ticket
by Dave Sallery
---
The route of the Cambrian Rail Cruise is shown in black.
---
---
An introduction to the tour
The information given on this website has been checked with National Rail and Arriva Trains Wales - 17th March 2016

The times given on this site are for the clockwise direction - Llandudno Junction - Chester - Shrewsbury - Porthmadog - Blaenau Ffestiniog - Llandudno Junction. Due to long connection times, it is not realistic to include Sunday timings.
There exists in North Wales and the Borders one of the most scenic circular rail journeys to be found anywhere in Europe. The tour can easily be completed in a day and the price charged for the Ffestiniog Round Robin ticket used is very good value for money. The timetable and fare information included for the tour is as up to date as I can obtain, but please check for any alterations with the train operating companies before setting out.
As much of the route is on single track railways, timekeeping can sometimes be a problem. In such situations it is best to contact the train conductor.
The timetable and fares information is given in good faith by myself using information freely available on the train company's websites and I cannot accept any responsibility for missed connections, delays, errors or omissions or any inconveniences which may arise.
There is an illustrated route description pointing out some of the many highlights of the journey.
Connections are also given from several major stations not on the circular route: Manchester, Liverpool, Birmingham and Crewe.
Should you make the trip, I would be grateful for any opinions you may have on your experiences, with your permission these will be added to my comments page.
---
---
Next page: Timetable information