The Conwy valley line - Lein Dyffryn Conwy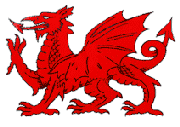 The Welsh Mountaineer, May 2nd 2009
---
The Railway Touring company ran this excursion from Worcester to Blaenau Ffestiniog via Llandudno. The train was operated by West Coast Railway who provided 47786 and 47826 for the journey from Worcester to Llandudno and then back to Llandudno Junction. Here Stanier class 5's 45231 and 45407 backed on and worked the special to Blaenau Ffestiniog and back to Crewe. This was the first steam hauled train on the Conwy Valley line since October 1999.
---
47826 near Deganwy returning to Llandudno Jct, 47786 is on the rear of the train.
---
The two Black Fives move forward and will then reverse onto the special standing in platform 1. The two steam support carriages were left in Llandudno Jct leaving 9 vehicles to be hauled up to Blaenau.
---
Alongside the Conwy near Tal y Cafn.
---
In fine form near Roman Bridge station.
---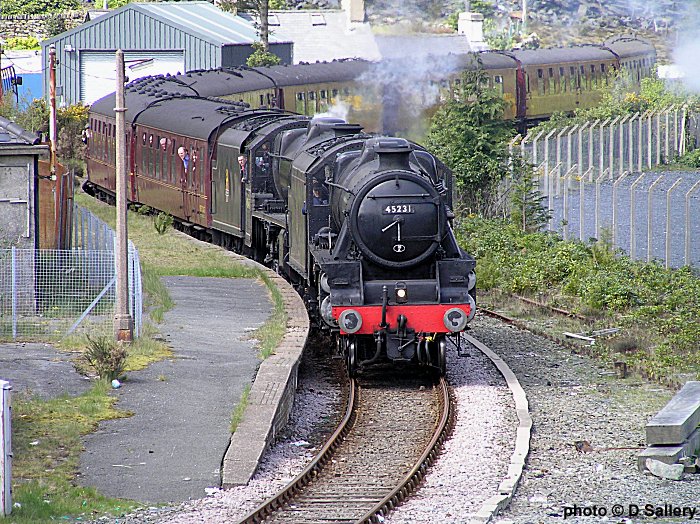 Passing the disused station of Blaenau Ffestiniog North.
---
The unprecedented(?) sight of 5 steam locos in Blaenau Ffestiniog station. Besides the two Black Fives were Quarry Hunslets Lilla and Britomart and the Ffestiniog Railways David Lloyd George.
---
The train was put in the loop to allow Arriva's service train to arrive and depart, here the steam locos are backing onto the empty stock.
---
Britomart and Lilla with 45407 and 45231 in the loop behind.
---
Merddin Emrys on a service train to Porthmadog.
---
Bringing the empty stock out of the loop.
---
A clean departure from Blaenau up the 1 in 43 to the tunnel mouth.
---
Next page: 61994 Preston - Blaenau, 21-08-2012
Return to the index page