The Conwy valley line - Lein Dyffryn Conwy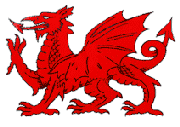 The Lledr Valley: Dolwyddelan and Roman Bridge.
---
The annual visit of the weedkilling train is recorded here as it passes through Dolwyddelan station heading for Trawsfynydd. This station originally had an island platform. 17th August 1993.
---
67030 is dead in tow on the back of a return "Northern Belle" special - 28th June 2005. The station looks much better in this photo.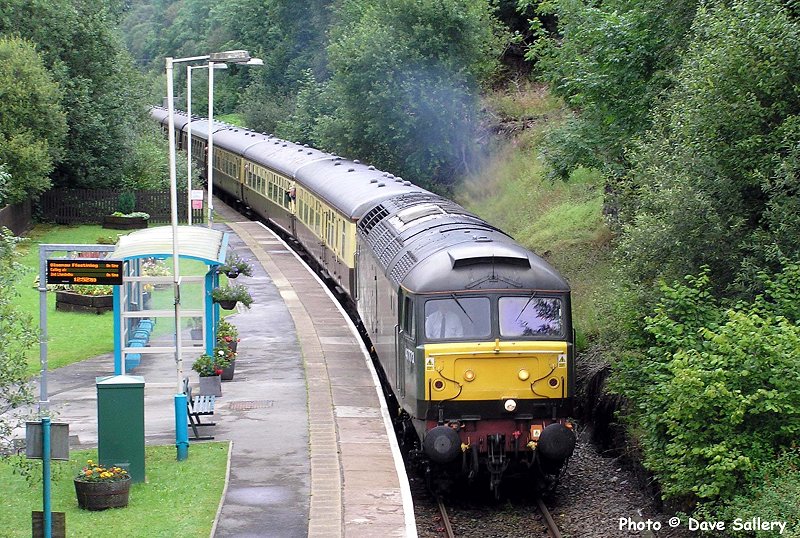 2012 and the station looks a lot smarter with flower displays and hanging baskets. 47773 on an excursion from Tyseley, 18-08-12.
---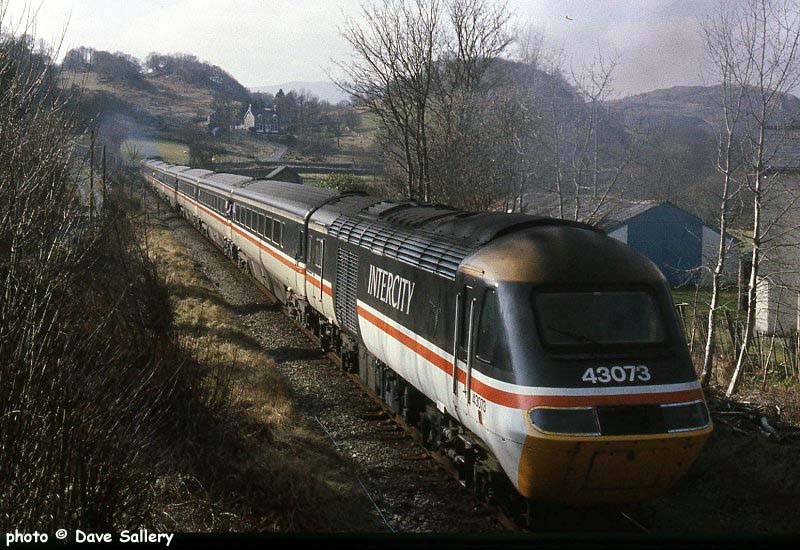 43073 and 043 powered the first HST to reach Blaenau on March 6th 1993. They worked an excursion from London Kings Cross.
---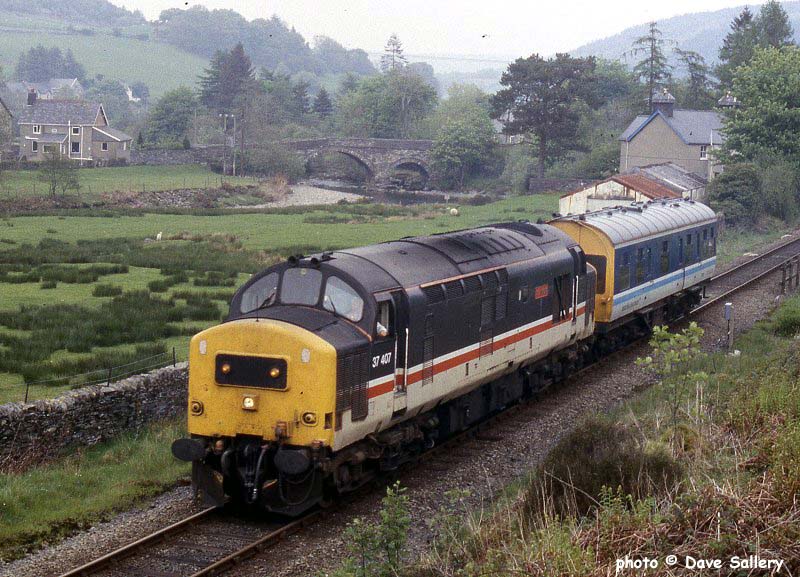 37407 "Loch Long" heads an engineers inspection saloon just south of Dolwyddelan on May 13th 1993.
---
47821 "Royal Worcester" squeals around the curves between Dolwyddelan and Roman Bridge on a NENTA tours special from Norwich to Blaenau Ffestiniog on April 24th 1993.
---
37422 is on its way to be named "Robert Fairlie" at Blaenau on 3rd May 1993. It is seen here south of Dolwyddelan hauling its special train.
---
47237 heads towards Llandudno Junction near Roman Bridge on 22nd May 1993. The train is "The Snowdonian" run by Rail U.K. Tours.
---
56081 passes Roman Bridge on an excursion - September 2002.
---
The Conwy Valley line has always been able to accept main line diesel locomotives and a remarkable variety of classes have visited the line over the years. One of the largest locos to be used was this National Power owned Class 59 No. 59205 "L Keith McNair" which worked the "Roman Nose" railtour to Trawsfynydd on April 18th 1998. It was probably also the first North American built loco to appear. The train is seen here near Roman Bridge on the outward journey.
Bringing up the rear of the train above were 37377 & 37098. In the background are the slopes of Moel Siabod. Roman Bridge station is seen on the left of the photo.
---
Pathfinder Tours ran a tour to Trawsfynydd on August 27th, 1994 top and tailed by a pair of Class 31's - the "Trawsfynydd Trekker". Railfreight red stripe livery 31327 is seen here on its way back to Llandudno Junction passing Roman Bridge station, at the rear of the train was 31190. In the background can be seen the slopes of Moel Siabod. The tour was repeated a couple of weeks later featuring a pair of class 20's and a pair of Class 31's.
---
The peaks of Snowdonia tower above a pair of Class 101's as they arrive at Roman Bridge on a Llandudno service in May 1993. The three peaks are, from left to right, Lliwedd, Snowdon and Crib y Ddysgl.
---
31163 and 31201 pass an isolated farmhouse on the stretch of line between Roman Bridge and the Blaenau tunnel entrance. The train is making for Llandudno Junction. 1st July 1994.
---
37886 on the rear of an excursion above Roman Bridge in October 2002.
---
Next page: Blaenau Ffestiniog and the Ffestiniog Railway - Page 1