The 76cm gauge railways of Yugoslavia

Uskotracne (76-centimetarske) pruge bivse Jugoslavije
---
Photos by Ron Fisher taken in May 1966
---
---
---
Ready to leave Sarajevo are a pair of 83 Class 0-8-2s double heading a freight train; the leading engine is 83 014.
---
Pounding through the Bosnian countryside behind 83 Class 0-8-2 83 062 and 85 Class 2-8-2 85 029.
---
Two views taken at Raštelica (38km from Sarajevo) as we climb towards Bradina. The original route between Raštelica and Bradina over the Ivan Pass was rack-equipped but the route was re-aligned in the 1930s with a series of loops and a 3km long tunnel ending at Bradina station.
---
97 Class 0-6-4 97 024 at Bradina. From Bradina there is a 13 kilometer rack section down to Konjic and the 97s were fitted with rack equipment to work this section. They were four cylinder locomotives with the centre cylinders between the frames working the cogwheel rack equipment. 26th May 1966.
---
97 Class 0-6-4 97 020 at Bradina on the 760mm gauge line between Sarajevo and Mostar.
---
83 161 at Jablanica, about halfway between Sarajevo and Mostar.The gentleman in the long grey coat on the left is the renowned railway author and photographer Dr. P. Ransome Wallis who was also on this tour.
---
85-020 is ready to leave Dubrovnik on an express to Sarajevo, 26th May 1966. This was the last year of through trains beyond Capljina.
---
Ron writes: Having arrived at Dubrovnik, we had a free day so, first thing after breakfast, we made a bee-line to the car hire office. Lucky we did as they only had one car available and, as we drove off in it, we saw some other member of the party heading up the hill towards the car hire office! We then spent the day photographing trains in the mountains behind Dubrovnik.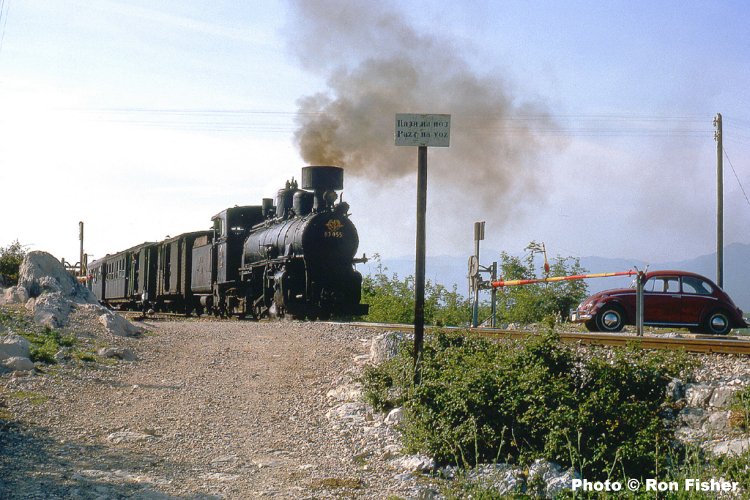 83-055 on a passenger train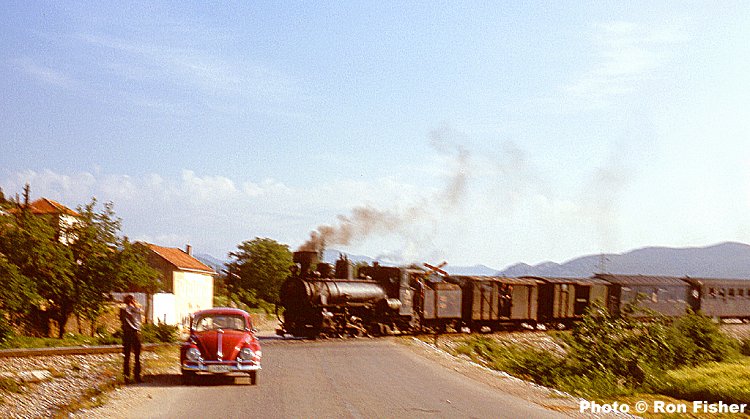 ---
---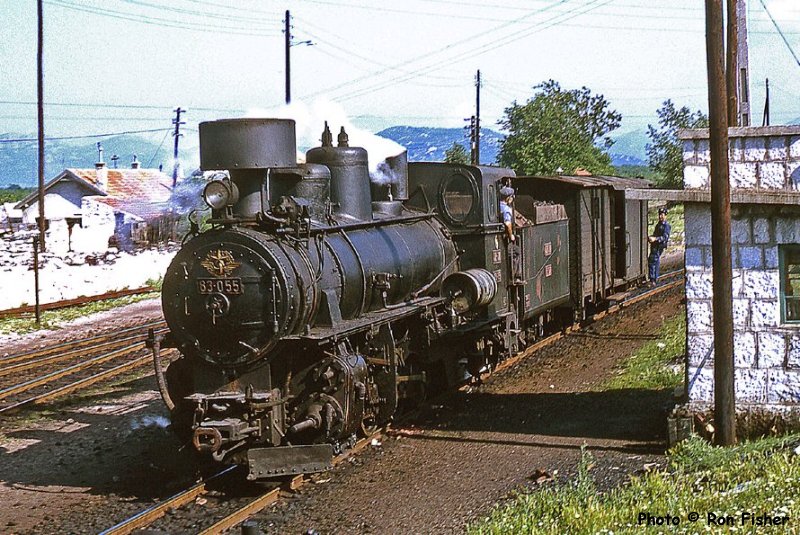 83 Class 0-8-2 83 055 engaged in a spot of shunting at Hum.

---