Trains in the Mersey docks - page 9
Ellesmere Port docks
Manchester Ship Canal 3001, 20-06-1990. The Cawoods container terminal is in the background.
---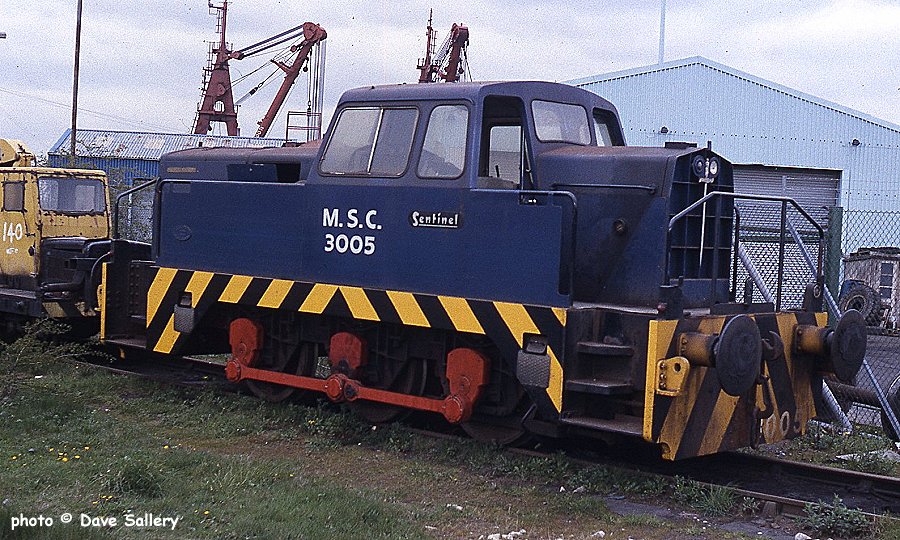 3005 outside the Ship Canal loco shed, April 1991.
---
Cawoods Ltd opened a new container terminal in 1987 primarily to tranship their containers of household coal destined for Northern Ireland. The terminal closed in 1993 when the operation transferred to Seaforth, Liverpool. 37694 and 47337 are seen just after it opened on 10-12-1987.
---
47016 leaves on a liner to Crewe, 17-05-1991.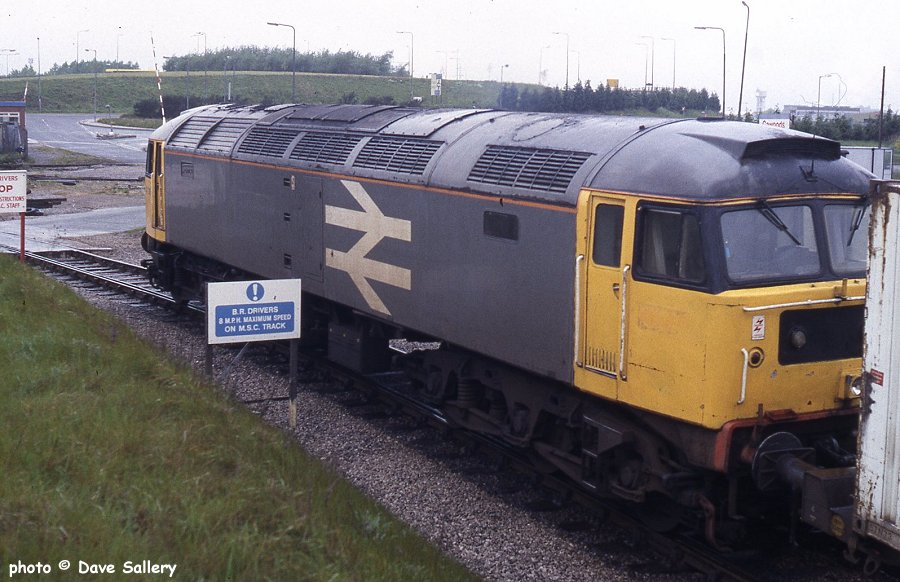 ---
56134 on a Cawoods train from the North East, 17-04-1991.
---
37703 leaving for South Wales, 16 June 1992. The track on the left is currently in use for trains of imported coal for Fiddlers Ferry.
---