Rhiwbach Slate Quarry and its tramway

Cwt y Bugail slate quarry
---
Photo Gallery Page 2
The old and new powder magazines. The original building became hemmed in between an incline and the waste tips and was replaced by a new structure. This is seen in the photo below, with Snowdon forming a backdrop. Magazines were always situated well away from the working areas of a quarry.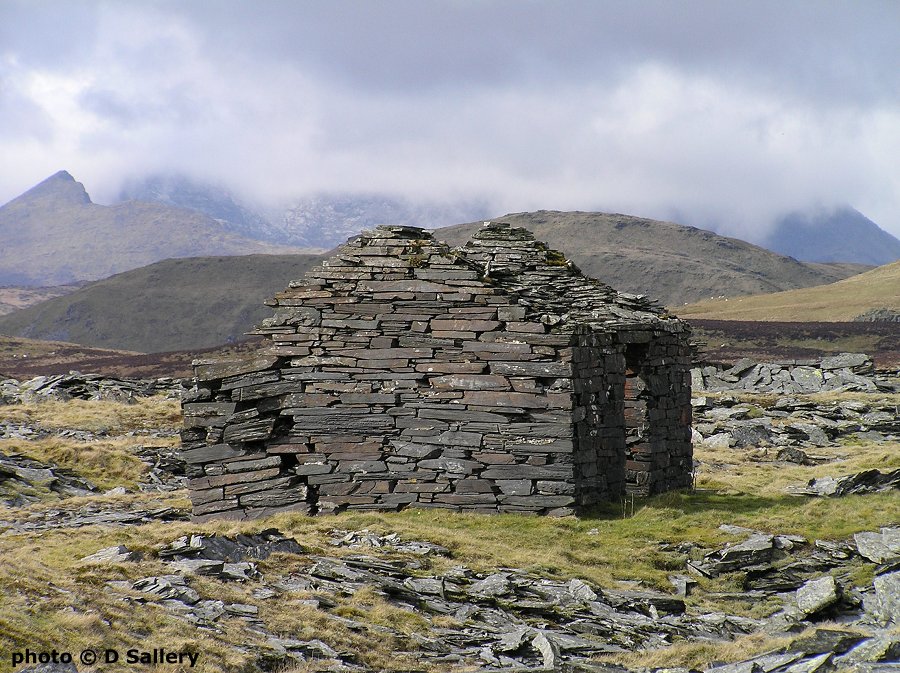 ---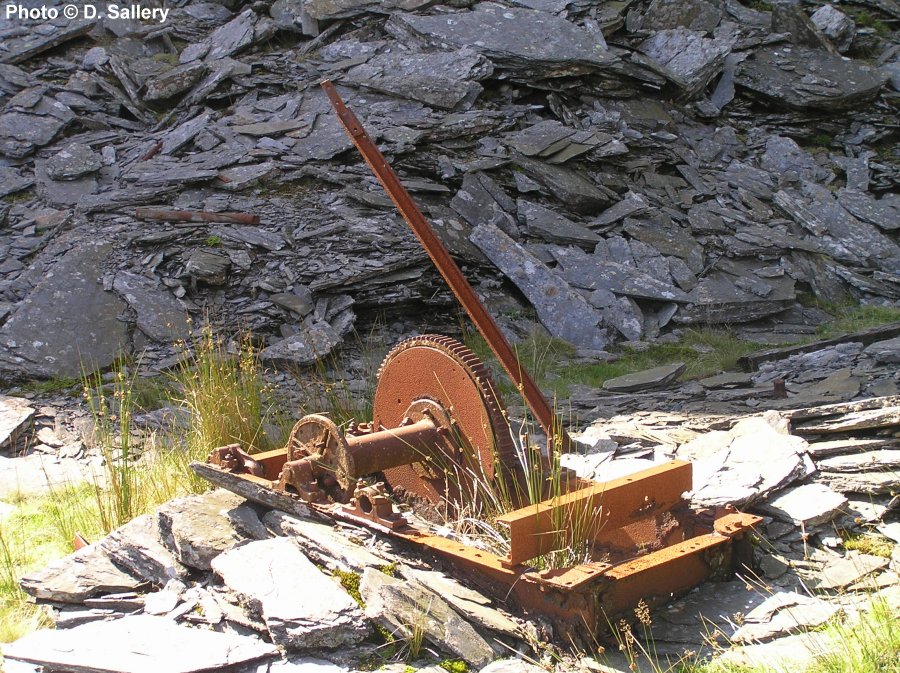 A crude home-made winch - a relic of the last working days of Cwt y Bugail.

---
The tips of Cwt y Bugail with Rhiwbach in the distance. The shelter would have been used by the quarrymen who tipped the waste rock.

---
Like all places abandoned by mankind, Cwt y Bugail is slowly being reclaimed by nature. This is English Stonecrop/Briweg y Cerrig (Sedum Anglicum) found growing on the waste tips.
---
Part of the north twll with the tunnel which led to the dressing shed in the bottom centre. This tunnel still has 2 foot gauge track for part of its length.
---
Inside the ruined mill can be seen some of the bearings for the drive pulleys.
---
Return to the Cwt y Bugail Quarry Page