Ships and shipping, page 12

Scotland, west coast

---
Aasfjord heads down the Clyde near the Erskine bridge.
---
Bro Distributor in Brodick Bay, Arran.
---
Ayress at Ardrishaig loading timber.
---
The Eilean Dhiura links Islay and Jura across the Sound of Islay between Port Askaig and Feolin.
---
Helgaland in the Firth of Clyde heading for Greenock container terminal.
---
Glenachulish is the world's last sea going turntable ferry. It operates between Glenelg and Kylerhea on Skye during the summer months. Almost the entire superstructure of the vessel is a turntable. After loading this is swung around by 180 degrees allowing vehicles to drive straight off at the other end of the crossing.
---
Isis at Kyle of Lochalsh.
---
Leander in Brodick Bay, Arran.
---
Renfrew Rose operated the passenger ferry service across the Clyde from Yoker to Renfrew until March 2010.
---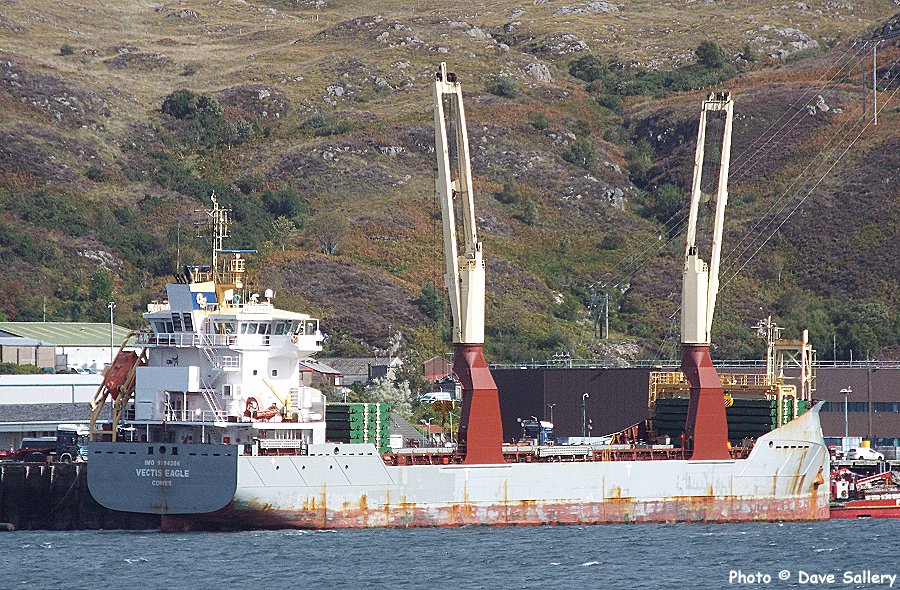 Vectis Eagle unloading wind turbine components at Kyle of Lochalsh.
---
Cruise ship calls at Portree, Skye have become common in recent years. This is Oriana in the Sound of Raasay after leaving Portree.
---
Next page: Aberdeen, part 1
Return to index