Ships and shipping, page 8

The Manchester Ship Canal, part 3

---
Nordsee heads up the canal bound for Irlam. This small container ship has had its radio mast hinged down to clear any obstructions.
---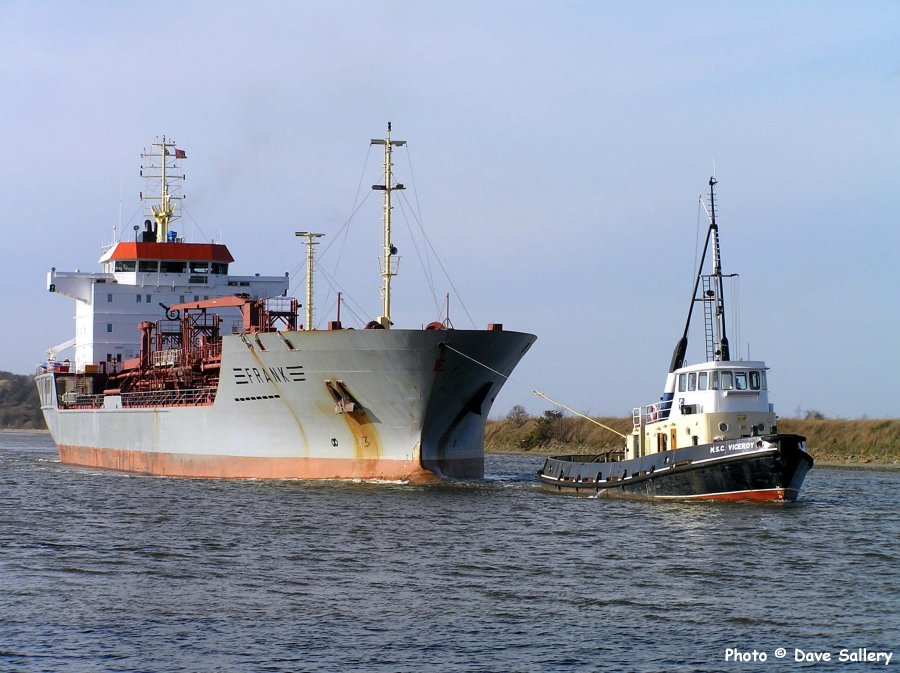 Frank is assisted by Viceroy and Volant.
---
MSC Viking assists Masalli.
---
Mersey Ferry Snowdrop passing Ellesmere Port on a ship canal cruise in 2010.
---
Panary was the last of a long line of barges on the canal. She carried grain from Seaforth to Frodsham.
---
Narrow boats at Acton Bridge on the Weaver Navigation. This canal was once an important feeder to the ship canal but no longer carries any commercial traffic.
---
Charger passes Runcorn with Fiddler's Ferry power station in the background.
---
Thea II maintains a regular service between Seaforth and Irlam carrying containers. Latchford lock is in the background.
---
Thea II about to pass under Warburton Bridge. Manchester is in the distance.
---
Next page: Northern Ireland
Return to index page