The Slate Industry of North and Mid Wales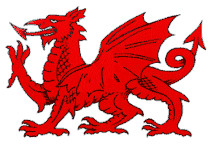 Photo gallery - page 10
---
The ruins of South Snowdon quarry
---
A bit of slate artistry at Alexandra Quarry near Caernarfon.
---
Part of the dressing shed and stacking area at Moel Tryfan Quarry.
---
Moel Tryfan and Alexandra quarries were combined to produce this impressive pit working
---
Ruined buildings at Alexandra Quarry.
---
The exit incline from Moel Tryfan. The tramway led to the Bryngwyn incline of the North Wales Narrow Gauge Railway. This was later to become the Welsh Highland Railway's Moel Tryfan branch.
---
This metalwork was once part of a travelling saw, Penarth Quarry near Corwen.
---
Some of the buildings at Fron Boeth Quarry, Moelwyn Bach is in the background.
---
Part of a fireplace at Pant Mawr Quarry.
---
Fragments of an iron bed frame in the ruined barracks of Pant Mawr Quarry.
---