The Slate Industry of North and Mid Wales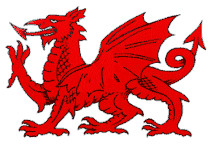 Photo gallery - page 5
---
A mountain goat


This goat in Dinorwic quarry is keeping a close eye on me!
---
An abandoned circular saw


The last rays of a winter sun light up this derelict circular saw table. It was made by T Robinson & Son of Rochdale.
---
The Time Office, Aberllefenni




This is where the men clocked on before starting work in the quarry in the background. The office bell is still hanging on the right hand gable of the roof.
---
Aberllefenni Quarry near Corris


Aberllefenni was the oldest continuously operated slate quarry in Wales. Quarrying started in the sixteenth century at the top of the mountain and has gradually worked downwards. The quarry closed in December 2003 but finishing and dressing of slate is still undertaken at the site by Wincilate Limited who also own Inigo Jones slate works at Groeslon. Seen here is the entrance to the underground workings, this entrance has now been filled in to prevent unauthorised access.
---
Disused Water Balance - Aberllefenni


To dispose of waste rock several water balances were constructed at Aberllefenni. The tank is mounted on a wheeled chassis and when a wagon of waste rock needed to be raised the tank was filled with water, the tank was then lowered down so raising the other wagon. At the bottom the water was let out and the wagon was returned to the top.
---
Y Craen Coch, Aberllefenni


Y Craen Coch or the Red Crane is above one of the old access points to Aberllefenni quarry. It was used to lift slabs of slate from underground. The crane is now derelict and hidden in forestry.
---
Ffestiniog Railway gravity train


For many years the Ffestiniog Railway ran gravity powered slate trains from the quarries at Blaenau Ffestiniog down to the sea for export. After unloading, the empty wagons were returned to Blaenau using horse power and, in later years, steam locomotives. Here is a recreation of such a working taken at the Ffestiniog Railway's Victorian Gala in October 2005. The train is travelling at about 10mph.
---
Restored slate wagons


These five restored slate carrying wagons recreate a scene from the past at the National Slate Museum in Llanberis.

---
Remains of Weigh Bridge - Golwern Quarry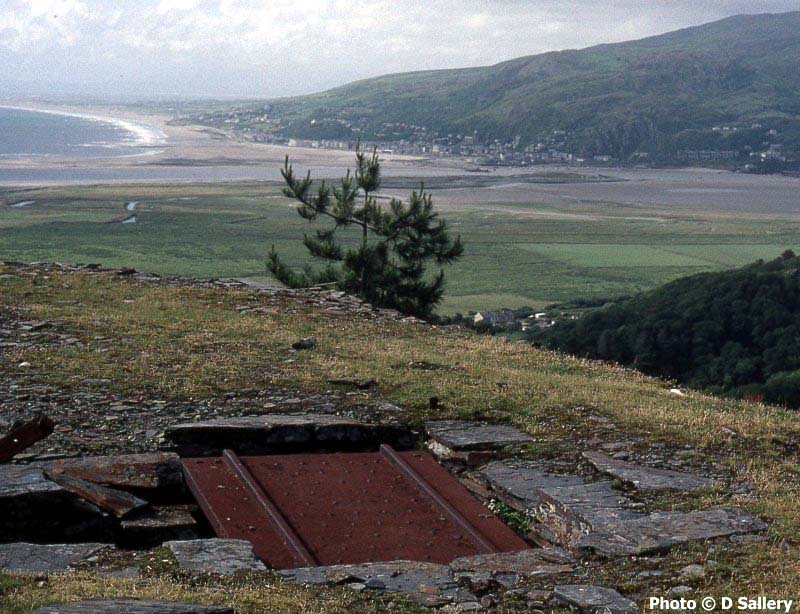 Golwern was a small hillside quarry above Fairbourne in Gwynedd. Seen here are the remains of a weighbridge used for weighing wagons of waste rock. In the distance can be seen Barmouth and Cardigan Bay.
---
Cornwall quarry, Nantlle


This is Cornwall quarry, another of the flooded pit workings near Nantlle.
---
Next page: Photo gallery Page 6