The Slate Industry of North and Mid Wales

The Nantlle valley in 1961 by Clive Midgley
---
The Nantlle Railway track curving into Tal y Sarn goods yard.
---
This photo shows the full depth of Dorothea Quarry before it was flooded. Tal y Sarn Hall can be seen in the top right corner. The wooden structure is a support for an inclined cableway.
---
The 2 foot gauge quarry track seen passing the corner of the easternmost of Dorothea Quarry's two pyramids.
---
A rubbish wagon swinging high above the Dorothea pit.
---
This is "Wendy" built by W.G.Bagnall of Stafford in 1919, out of use for many years when this photo was taken. The loco has now been restored by the Hampshire Narrow Gauge Railway Trust.
---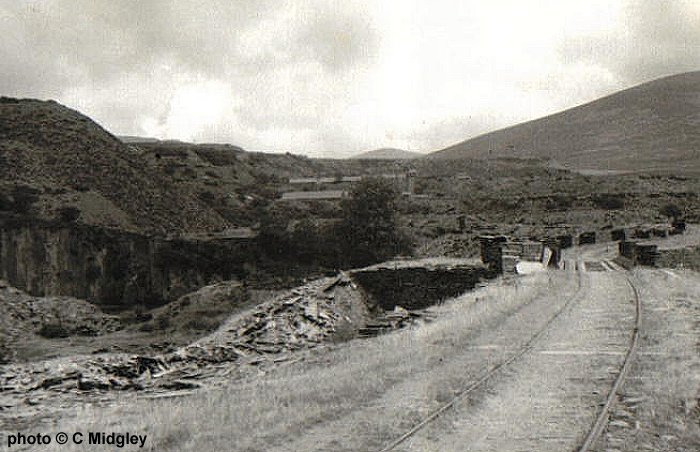 The track of the Nantlle Railway heading away from Dorothea to its terminus at Pen yr Orsedd quarry.
---
Next page: The Padarn Railway by Clive Midgley
Return to Working Tramways index