The Slate Industry of North and Mid Wales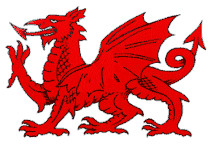 The Welsh Slate Museum, Llanberis
---
The Welsh Slate Museum is situated in the old Dinorwic Quarry workshops at the Padarn Country Park at Llanberis. It displays a comprehensive collection of artifacts from the industry and is well worth a visit. Please check the opening times on their website if you intend visiting. There are many more photos of the museum on my Flickr site.
---
A general view of some of the exhibits in the museum yard.
---
The quarry iron foundry, casting still takes place but not using this foundry.
---
The blacksmiths shop.
---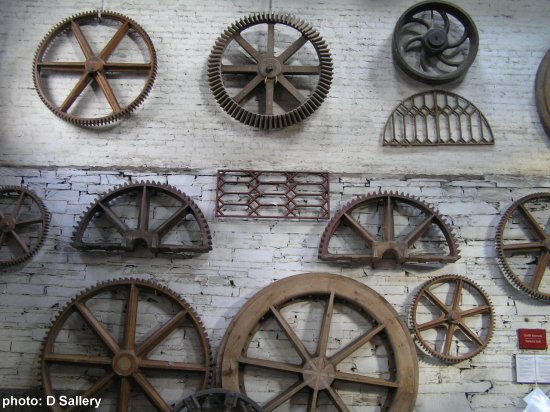 Wooden patterns - these were used to cast exact replicas in the foundry.
---
All the workshop machinery was powered using this system of overhead pulleys and belts. The waterwheel at Dinorwic is the largest on the British mainland. Today the machinery is driven by a Pelton Wheel installed in 1925. Although the waterwheel still turns it no longer powers anything.
---
This contraption is a Velocipede. A number of these hand powered vehicles were used on the 4 foot gauge Padarn Railway to enable the quarrymen to get to and from work. However due to the large number of accidents, the quarry company introduced a quarrymens train service and these lethal vehicles were banished.
---
The workshops incorporated their own water wheel powered sawmill.
---
A winch awaits repairs in one of the workshops. California was the name of one of the working levels in the quarry.
---
A steam powered mobile railway crane awaits restoration.
---
Next page: Pont y Pandy slate mill