Porth Wen

An abandoned brickworks on Anglesey
---
General views of Porth Wen - Page 2.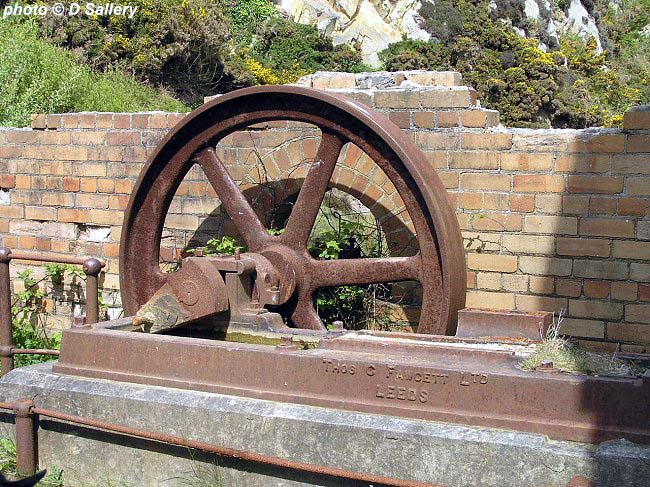 The remains of a steam engine manufactured by Thos C Fawcett Ltd of Leeds. The wheel still turns freely! There was ample steam raising capacity on site to power this engine.
---
The storage bins where the crushed rock was held until it was needed.
The stone breaker can be seen at the top left of the photo.

---
---
---
Next page: General views of Porth Wen - page 3