A day on a canal barge, 9th May 2010.
'Bella', our transport for the day
---
Heading south across the Froncysyllte Aqueduct
---
It's a long way down!
---
The aqueduct is now a World Heritage site
---
Steady as she goes out of Whitehouses tunnel
---
Waiting our turn to pass through Chirk Tunnel.
---
The Chirk Aqueduct with the Chester to Shrewsbury line viaduct to the right.
---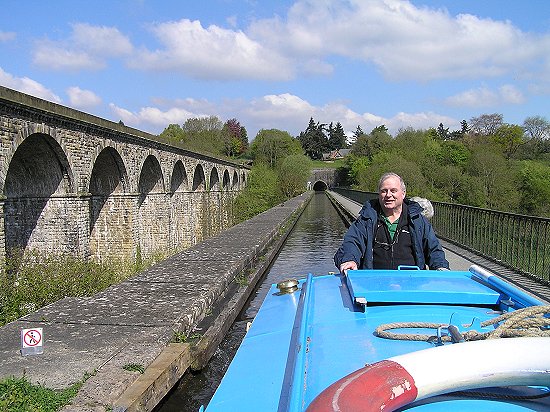 Al takes a turn at steeering
---
A Wrexham to Marylebone train passes.
---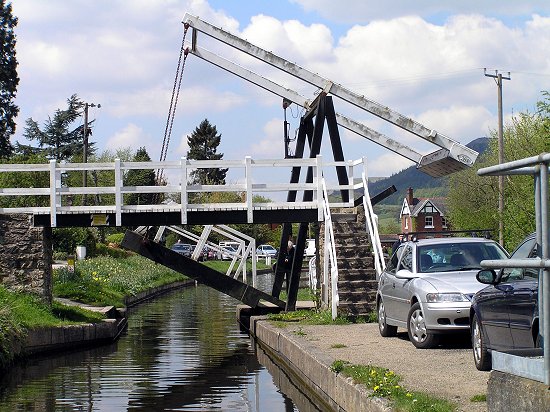 The lifting bridge near Froncysyllte.
---
Dinas Bran castle towers above as we head towards Llangollen.
---
In a 'passing loop' near Llangollen.
---