Rhyl & District Model Railway Club
Pulpfiction
Modellers: Charles Day, Mike Loveless
The model is loosely based on the Yates Duxbury Paper Mill at Rochdale. There has been considerable compression of the track plan but hopefully the charecter of the place has been retained.
Three small tank locos are under construction for work in the complex with a BR pickup goods working the branch line.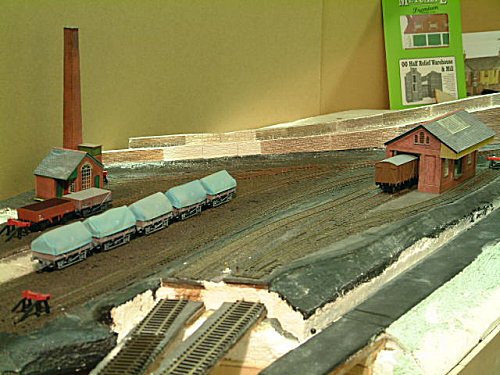 The buildings are Metcalf card kits suitably altered, improved and weathered. The background will be a mix of Townscene and paint to create an industrial ambiance.

---
Alsdorf