There are more North Wales class 47's views on my Flickr site
---
Class 47 passenger miscellany - page 1
47196 "Haliotidae", in Chester yard, 15th July 1989. This loco was one of the Crewe based fleet which were normally used on oil trains from Shell UK at Stanlow.
---
Already history: Virgin's 47711 "County of Hertfordshire", at Chester, 6th of June 1999.
---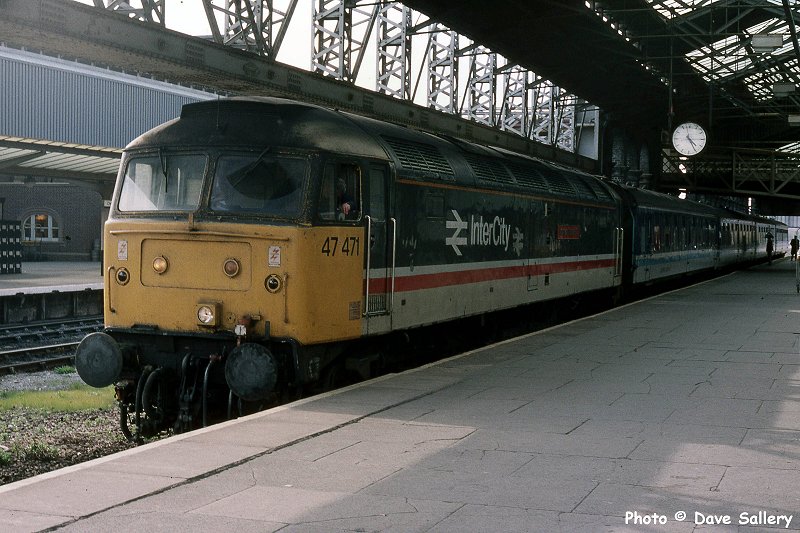 47471 "Norman Tunna, G.C.", at Chester, 1st of April 1996.
---
47588 "Carlisle Currock", passes Chester locks, 12th April 1990.
---
With Moel Fammau in the background, 47457 "Ben Line" leaves Chester on the 12th of April 1990.
---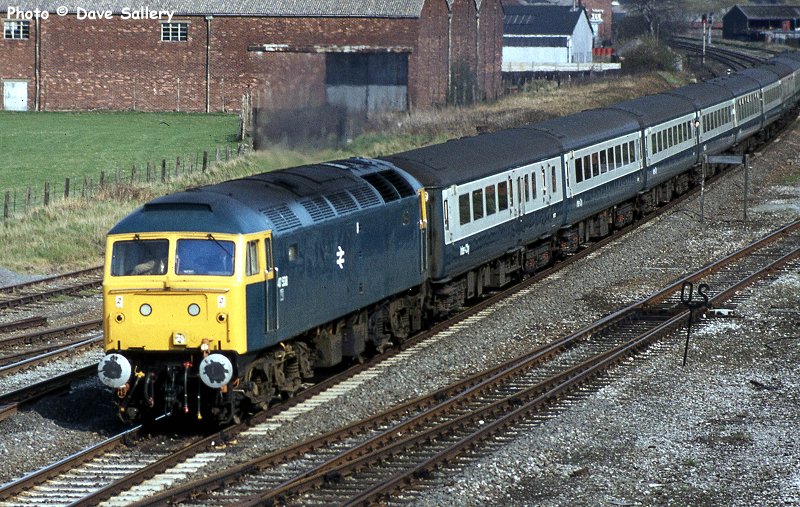 47540 at Mold Junction, 21st of April 1984.
---
47435 passes Mold Junction yard, 21st of April 1984. By this date the yard was only used for engineering trains.
---
47571 passes under the gantry at Sandycroft, 14th of June 1988. This gantry was later acquired by the East Lancashire Railway and is presently in a dismantled state at Bury, awaiting modification and rebuilding for use on the curve onto the Heywood line.
---
47615 "Castell Caerffili/Caerphilly Castle", Shotton low level, 8th of September 1990.
---
47423, on a typical mismatched rake of the period, nears Shotton on the 8th of September 1990.
---
Next page: A class 47 miscellany page 2