The Railways of North Wales - Changing trains: page 27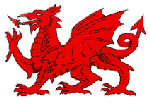 ---
Mostyn acetic acid traffic, 1991 - 2002.
In 1991 a new freight flowed commenced in North Wales. The traffic was acetic acid from BP chemicals in Hull and the customer was Warwick Chemicals in Mostyn. At first the 4 wheel tank wagons that were used were conveyed by the Warrington - Llandudno Junction Speedlink service. They were then tripped to Mostyn using the Speedlink loco, invariably a Class 47. Following the closure of the Speedlink network, in 1992, a block train working was started which ran on 3 days per week. The traffic continued until the early part of 2002 when, due to a change in distribution arrangements, it went over to road transport. The only remaining traffic at Mostyn then were steel girders for export to Ireland and this finished in 2009.
---
47107 brings the trip working from Llandudno junction into Mostyn on the 8th May 1991.
---
Class 37's were common performers when the Mostyn traffic went over to a block train. After reversing over the crossover, 37079 is seen backing up ready to enter Mostyn sidings. 13th April 1992.
---
37415 is seen on the empty tanks ready to depart on 13th November 1992.
---
31327 in the snow of 23rd February 1994.
---
Mostyn Docks No. 2 is seen entering the docks estate after heavy snow on 23rd February 1994. The home made sanding gear can be seen leading out of the cab window. This consisted of a funnel, a length of hosepipe and a large amount of sand!
---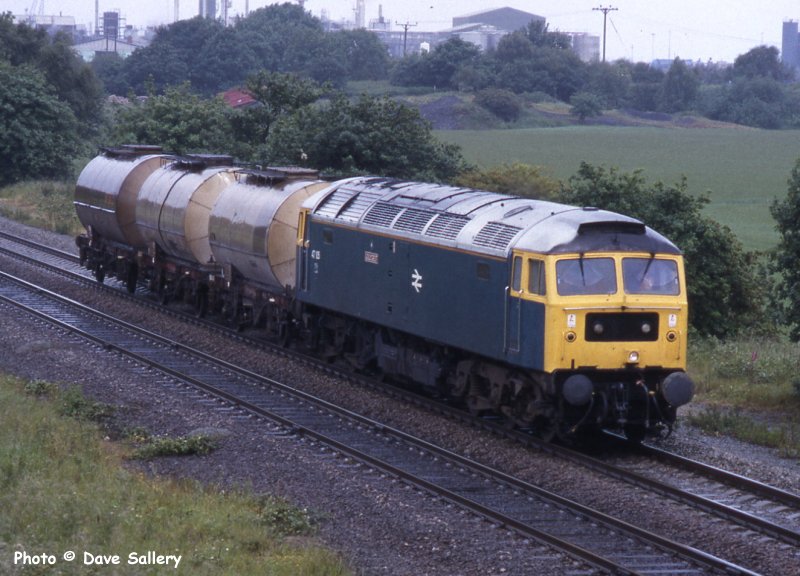 47105 hauls empty tanks towards Chester on 18th June 1991. The Warwick Chemicals plant is in the background.
---
37717 is seen in the snow on March 3rd 1995 shortly after leaving Mostyn.
---
37515 leans into the curve at Bagillt with empty tanks on April 25th 1996.
---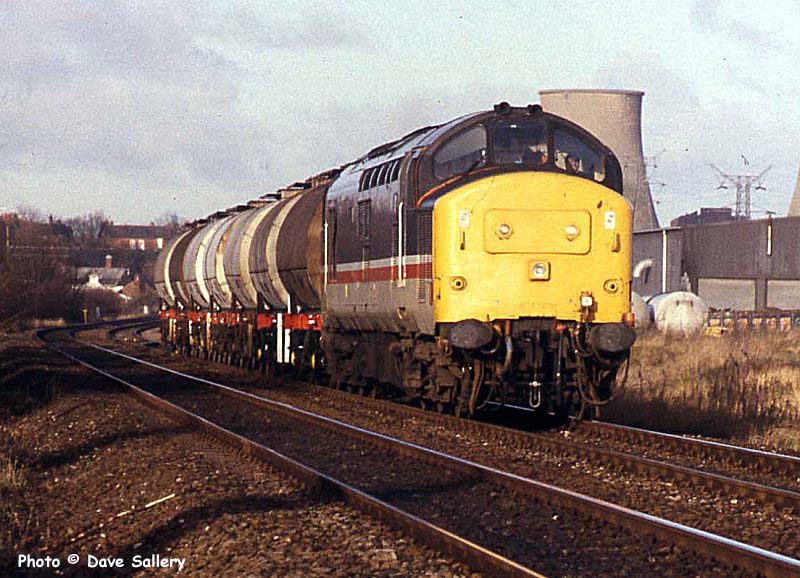 37415 passes C.C.Crumps wagon works at Connahs Quay, 13th November 1992.
---