Trains in the Mersey docks - page 7
Birkenhead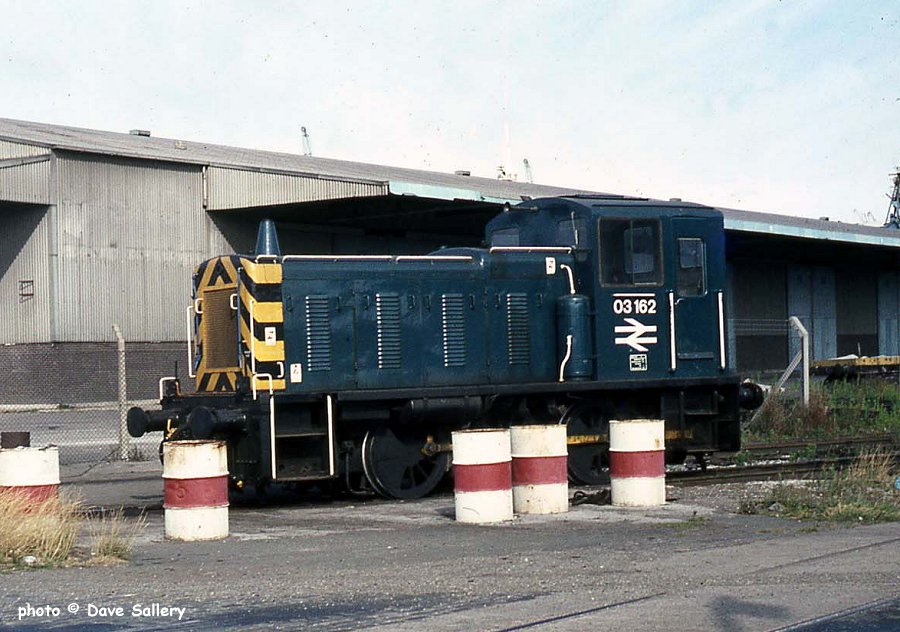 03 162 stabled at Duke Street crossing, 06-08-1983
---
03 073 mixes with the traffic as it pushes a ferrywagon along Duke St, 01-02-1988.
---
The Merseyrail Wirral Lines Class 503 units were scrapped in Cavendish sidings during 1983 and 84.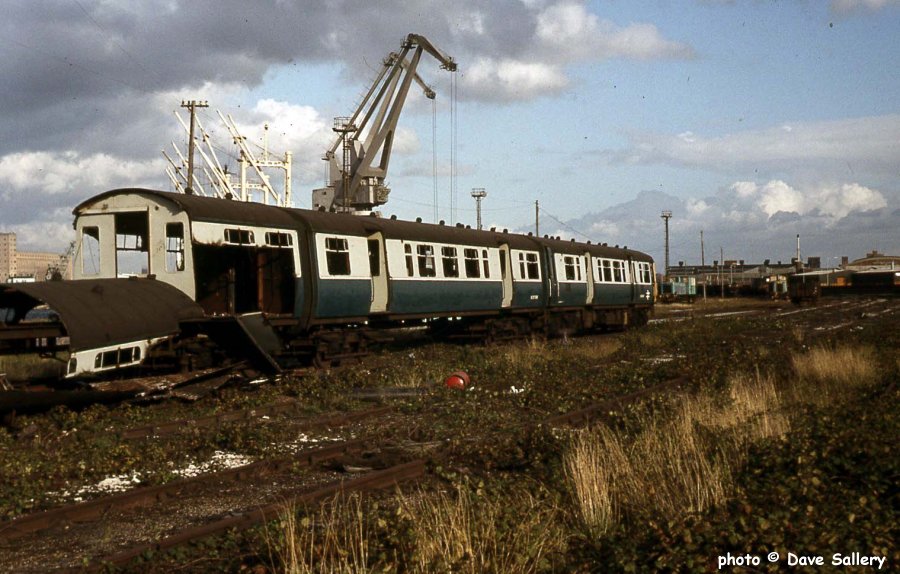 ---
Six shunters formerly used by Rea Ltd lined up near Duke St bridge in August 1983
Drewry built 'Kathleen Nicholls.
---
Salthouse and Pegasus.
---
'Wabana'. Wabana is a Canadian town on Bell Island in the province of Newfoundland and Labrador.
---
Next page: Birkenhead docks page 2