Trains in the Mersey docks - page 8
Birkenhead docks: page 2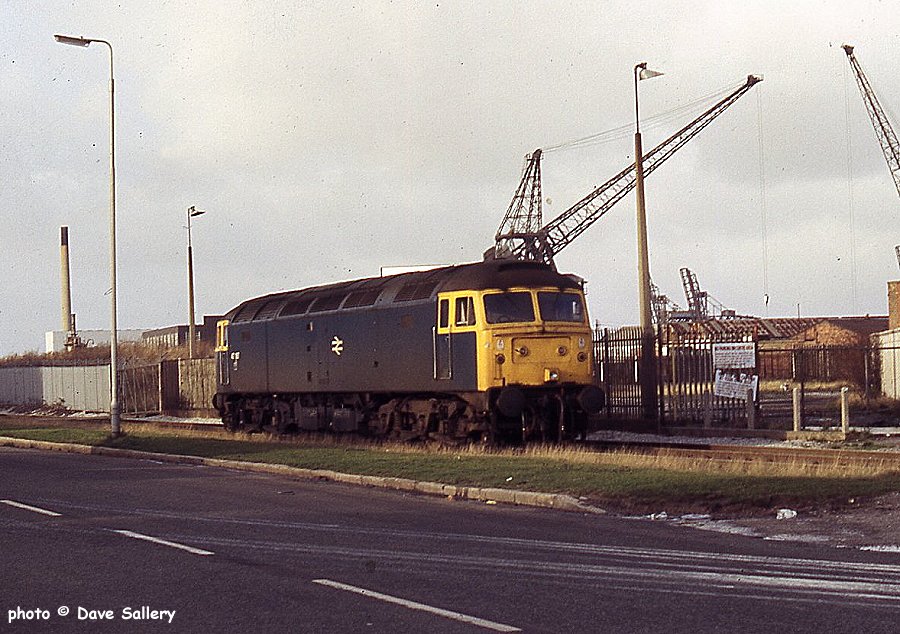 47188 ambles along Beaufort Road on 16-12-1986. The loco was on its way to Bidston dock to collect a coal train.
---
37235 on the twice weekly household coal train to Birkenhead North, 17-05-1991.
---
37235, Beaufort Road, 17-05-1991. The flour mill on the left has since been demolished.
---
37235 at Birkenhead North with the EMU depot on the right, 17-05-1991.
---
At Duke street crossing on the return journey, the disused Cavendish Sidings are on the right.
---
Canning Street North level crossing, 17-05-1991. The track and burnt out shell of the signalbox still remain in 2012.
---
Next page: Ellesmere Port docks