Rhosydd - A Ffestiniog Slate Quarry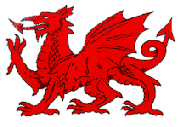 by Dave Sallery
---
---
---
You may also view this page in the German and Dutch Languages

---
---
Should you wish to learn more about the Welsh Slate Industry, I have two other websites to view: The Slate Industry of North and Mid Wales and Rhiwbach Quarry and its Tramway.

A partial translation into Polish is now available here, thanks to Valeria Aleksandrova.
Link to my Homepage
---
Image produced from the Ordnance Survey Get-a-map service.

---
IMPORTANT NOTICE
The information (not photographs) held within this website may be reproduced without permission if the website is credited with providing this information. All of the photographs held on this website remain the property of the owners and must NOT be reproduced without prior permission.
---
Continue to an "Introduction to Rhosydd"