The Slate Industry of North and Mid Wales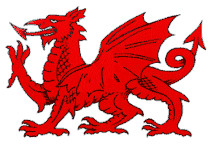 Archive views of the Slate Industry - Page 1.
Archive Gallery: page 2
Archive Gallery: page 3
---
The following photos are by courtesy of Gwynedd Archives Service
Penrhyn Quarry
There were vast profits to be made from Welsh Slate and there was no richer or more influential family than the Pennants who owned and operated Penrhyn Quarry at Bethesda. This was by far the largest quarry in the industry and its profits, plus an interest in Jamaican sugar, enabled the family to build Penrhyn Castle near Bangor. This is a view of the library in the castle. Such wealth was resented by the poorly paid quarrymen and the history of Penrhyn Quarry is marked by many acrimonious labour disputes. The property is now in the care of the National Trust.
---
A view of the huge Penrhyn Quarry at Bethesda in the early 1890's. The quarry pioneered the gallery sytem of working whereby several levels of slate could be quarried at the same time. In the centre of the view can be seen a column of non slate bearing rock known as Y Talcen Mawr. The gallery sytem has now been abandoned at Penrhyn and many of the galleries have disappeared under waste rock. Penrhyn quarry is still very much in operation and is still the largest in the industry, it is now owned and operated by MacAlpines.
---
Two of the water balances at Penrhyn. These were used to raise wagonloads of waste rock for tipping. A full rubbish wagon is seen by the balance with an empty wagon about to be returned to the quarry face. One of these balances is preserved at the quarry today (link to photograph)
---
The aerial ropeways or Blondins were used to lower and raise wagons to the various galleries and they ran across the width of the quarry. Three of the Blondin "heads" are seen here in 1913.
---
It was the practice in Caernarfonshire for the slate to be hand split in separate buildings known as Waliau. These were open at one end and generally 1 or 2 men worked in each. In a large quarry like Penrhyn these often grew to look like virtual villages. The Waliau on Red Lion Floor are seen here in wintry conditions in 1913 with the split slates stacked on the left. In the background can be seen the quarry galleries.
---
The Felin Fawr incline from Penrhyn quarry down to the Penrhyn Railway, which conveyed the slates to Port Penrhyn for distribution. At the bottom of the incline can be seen one of the "main line locos" used between the quarry and port. There were three of these - Charles, Linda and Blanche - the last two of which now see service on the Ffestiniog Railway.
---
Inside one of the slate mills at Penrhyn with slabs of slate being sawn. The machinery was all powered from a central point with shafting down to the machines.
---
Next page: Archive gallery page 2