The Slate Industry of North and Mid Wales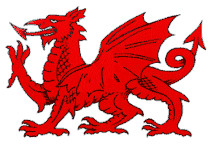 Archive views of the Slate Industry - Page 3.
The following photos are by courtesy of Gwynedd Archives Service
---
Early electric locomotives
Llechwedd Quarry in Blaenau Ffestiniog was one of the first quarries to be electrified having built its own hydro electric power station in 1891. Its electric locomotives were actually rebuilds of steam locomotives. There were 2 locos, Eclipse and Coalition, and both may still be seen at the quarry today - although out of use. This is "Eclipse" drawing a rake of wagons away from the head of the main incline.
---
Croesor Quarry had a very gifted engineer by the name of Moses Kellow. One of his first acts was to build a hydro electric power station to work the quarry in 1904. The scheme included electrifying the quarry tramways and building an electric locomotive.. The loco is seen here underground hauling a train of slate bound for the dressing sheds.

---
The Quarrymen - Y Chwarelwyr
The processes involved in slate production before mechanisation. The man with the large mallet or rhys has broken the block to a manageable size. The smaller mallet would reduce it further in size. The man with the pipe is splitting the slates which would be trimmed to size by the seated man, using a trafal (a long sharp knife).
---
Inside a "Caban" at Oakley quarry, Blaenau Ffestiniog. The caban was where the men took their meal breaks. In most quarries, cabans had a formal structure of a Chairman and Committee and it frequently became a serious debating chamber.
---
A group of quarrymen at Oakeley Quarry, Blaenau Ffestiniog in about 1900.
---
Next page: Photos from "Caban"