The Slate Industry of North and Mid Wales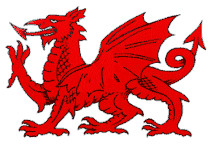 Photos from Caban
---
These pages feature a selection of photos from ''Caban''. This was the house magazine of the Oakeley and Votty slate quarries in Blaenau Ffestiniog and it appeared on a monthly basis until the early nineteen sixties. "Caban" was a unique institution and the work done by its photographers has produced some of the most enduring and evocative images ever taken of the slate industry.
---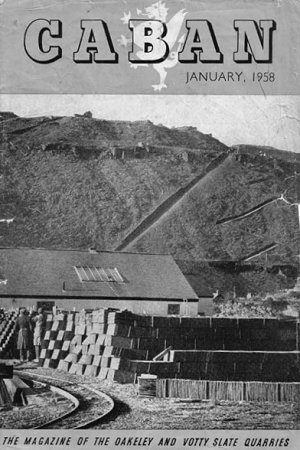 The image above is of the slate transhipment yard at Blaenau Ffestiniog North station. In the background is one of the inclines leading up to Oakeley Quarry.
---
A battery powered locomotive being charged underground.
---
A compressed air drill is being used here to reduce a slate slab to a manageable size.
---
The diamond saw mill at Votty Quarry
---
This is a view looking down one of the main inclines leading to the underground workings at Oakeley. The track on the left can be seen leading off to serve a level. Inclines like these were, of necessity, powered and allowed the removal of blocks for processing and slate waste for tipping.
---
An underground caban at Oakeley. These messrooms were often located in worked out chambers.
---
Next page: "Caban" page 2