The Slate Industry of North and Mid Wales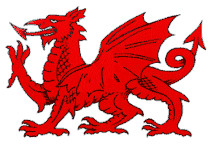 Photo gallery - page 12
---
A Fishbelly rail fence
Fishbelly rail, so called because of the shape of its underside, was an early type of tramway rail. Most of this rail dates from pre 1840.
---
The Cilgwyn quarry 'horseshoe tipping line'
Cilgwyn quarry is situated on the side of a hill meaning that the disposal of waste rock required a novel solution. Two tramways were laid along the hillside, one east and the other west. The easterly one was extended to the other side of Mynydd Cilgwyn where the slate waste was tipped on the north side. To maintain an acceptable gradient the tramway followed a curved alignment which included the horseshoe shown here. In the background is the village of Y Fron. It is almost impossible to depict this feature from ground level, so below is an aerial view: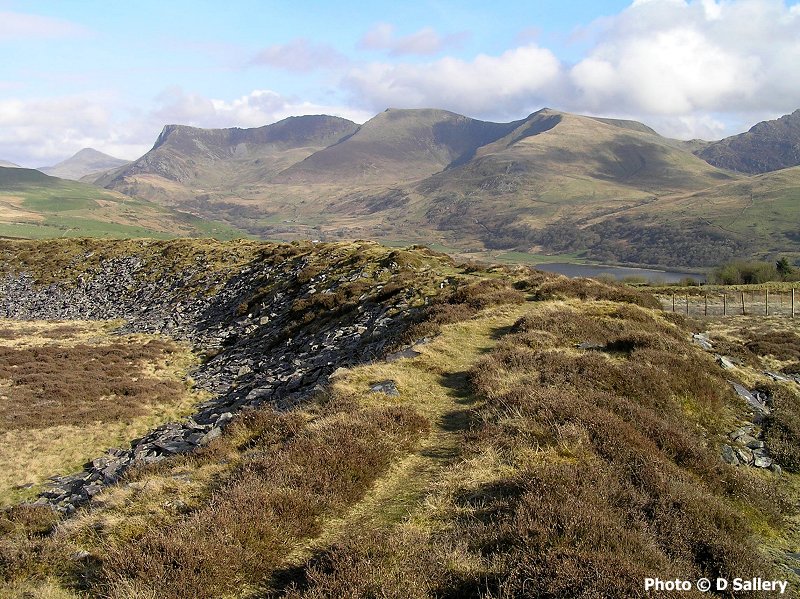 The lower level of the tramway can be seen on the right, above the fence. The mountains of the Nantlle Ridge form an impressive background.
---
Dorothea Quarry ruins
Derelict and roofless buildings return to nature at Dorothea Quarry which closed in 1969.
---
A warning notice from Dinorwic Quarry

---
Gallt y Fedw quarry ruins
The crowded ruins of Gallt y Fedw Quarry near Nantlle.
---
Pant Mawr Quarry dressing shed
On the slopes of Moelwyn Mawr overlooking Cardigan Bay and with a view across to the Nantlle ridge. A spectacular spot to spend the working day!
---