The Slate Industry of North and Mid Wales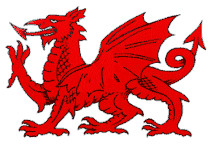 Photo gallery - page 13
---
Ornamental slate
Nowadays it is easy to forget the many uses to which slate was put.
---
Wrysgan Quarry incline, Blaenau Ffestiniog.
This incline was built to connect Wrysgan Quarry to the Ffestiniog Railway. Because of its prominent position and short tunnel at the top it has always attracted a lot of attention from walkers. As a consequence it is now severely eroded. It was built as a normal double tracked gravity balanced incline, however, due to the slight gradient at the bottom, wagons frequently stalled on it. It was soon converted into a single track powered incline which used various forms of propulsion.
Looking up to the short tunnel at the top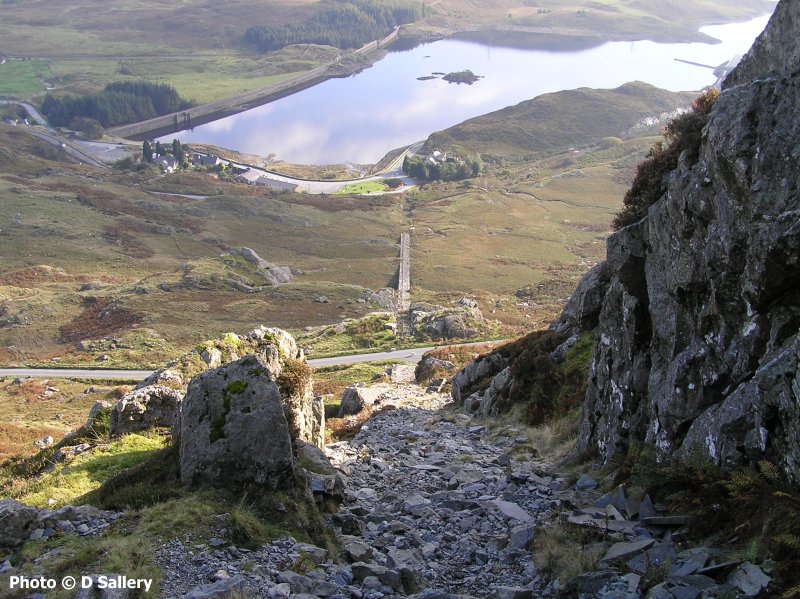 The basic structure of the incline is still intact despite the modern incursions of roads, the rerouted Ffestiniog Railway and Llyn Tanygrisiau.
At the top of the incline were the remains of some of the machinery used to power it.
---
Cwm Penmachno Quarry incline bridge
This once common sight of a wooden bridge on an incline is now possibly unique.
---