The Slate Industry of North and Mid Wales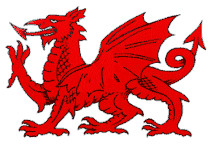 Photo gallery - page 15
---
A restored rubbish wagon

At the Penrhyn Quarry Railway at Bethesda. Sebastopol was the name given to one of the Penrhyn quarry galleries.

---
Cwm Penmachno Quarry
This large structure was the head of a water powered incline
---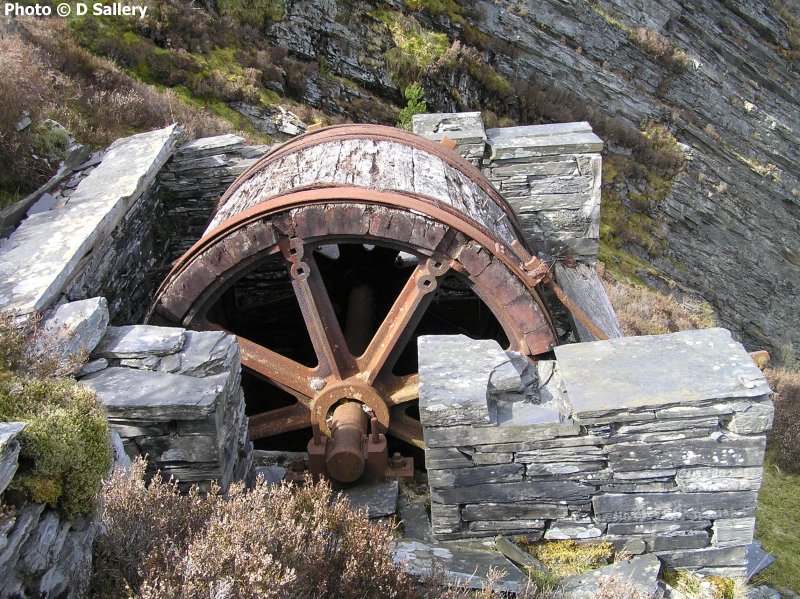 A gravity incline drum, virtually complete except for the removal of the brass bearings that the drum rotated on.
---
An old abandoned incline at Cwm Penmachno.
---
This dam above Cwm Penmachno quarry was deliberately breached to remove the threat of flooding.
---
Second hand lorry engines provided a cheap method of power to work winches, etc in quarries. Remains like the above are a not uncommon sight.
---
Pant Mawr and Fron Boeth
Pant Mawr quarry was high on the slopes of Moelwyn Mawr. As work progressed downwards it was found more convenient to abandon the upper quarry and open up a new dressing complex lower down the mountain at Fron Boeth, seen in the centre of the photo.
---
We can only speculate on what prevented R.D.P (or is it R) completing his handiwork many years ago.
---
'Mermaid' is seen at Port Penrhyn loading a cargo of slate chippings for Holland in May 2010. Photo by Nick Gurney.
---
Ballachulish slate quarry in Scotland applied these markings to every ten thousandth slate they produced. Photo by Martin Briscoe.

---