The Slate Industry of North and Mid Wales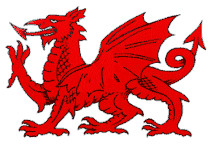 Photo gallery - page 7
---
Dereliction


A winter's day near Blaenau Ffestiniog.
---
An old tipper truck


A venerable Aveling-Barford tipper truck awaits the scrapman. The introduction of such vehicles spelt the end for most quarry tramways.
---
Power to the wheel


This line of pillars once carried an aqueduct supplying water to a quarry waterwheel.
---
Power from the wheel


Power was distributed from the water wheel using this system of shafts, wheels and belts.
---
The blacksmith's shop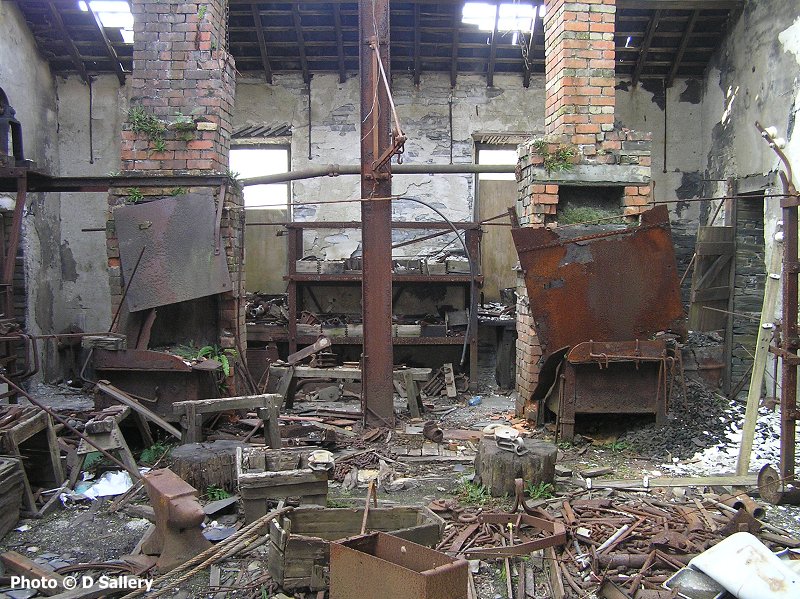 This building would once have been at the heart of quarrying operations.
---
Rhododendrons


This plant is native to the Himalayas but also seems to find North Wales to its liking! Underneath this colourful display lies a quarry incline.
---
Tipmen's shelter


It was a hard life working on the slate tips. The men built simple shelters like this one to protect themselves against the elements.
---
A vista of some of the Blaenau quarries


The disused Dyffws Casson and Fotty & Bowydd quarries, this photo was taken some years ago. Since then the tips have been extensively reworked for recoverable slate.
---
Llechwedd Slate Caverns and Miner's Tramway


The restored quarrymen's village at Llechwedd Slate Caverns in Blaenau Ffestiniog with a selection of preserved quarry wagons in the foreground.
---
A Jwmpah

A Jwmpah is a long weighted rod used to manually bore a hole and is shown here piercing a slab of slate at Llechwedd Slate Caverns
---
To Photo Gallery page 8