The Slate Industry of North and Mid Wales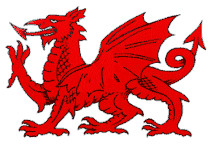 Photo gallery - page 8
---
Llechwedd quarry tours


Another trainload of tourists venture underground at Llechwedd, Blaenau Ffestiniog.
---
Dowlais D at Port Penrhyn
Two views of the small coaster Dowlais D at Port Penrhyn in July 2007. This vessel was being used to transport slate waste from Penrhyn Quarry in Bethesda to Liverpool and Manchester. Penrhyn Quarry is located on the side of the mountain to the left of the vessel. Such shipments have been an occasional feature over the years.
---
A footbridge near Nantlle


This simple footbridge across a stream near Nantlle is made of slate slabs supported by tramway rail.
---
The Millennium Centre in Cardiff
The imaginative use of slate in a modern building.
---
Padarn Railway footbridge


This fine bridge carries a footpath across the route of the former Padarn Railway. The Padarn was a 4 foot gauge line from Dinorwic quarry to Port Dinorwic. A view of the trackbed is seen below.
---
Greaves slate dresser


This restored dressing machine could be worked by hand or by belt pulley. It was used to trim the edges of slates.
---
Derelict wagons


rusting away amongst the heather in Dinorwic Quarry.
---
To Photo Gallery page 9