The Slate Industry of North and Mid Wales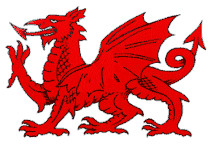 Photo gallery - page 9
---
Drum Quarry, Merioneth


A distant view of the long abandoned Drum Quarry near Ffestiniog.
---
Graig Ddu Quarry incline drumhouse


Looking down on the remains of Graig Ddu quarry near Blaenau. Snowdon is prominent on the skyline.
Snowdon is the mountain on the right of this view.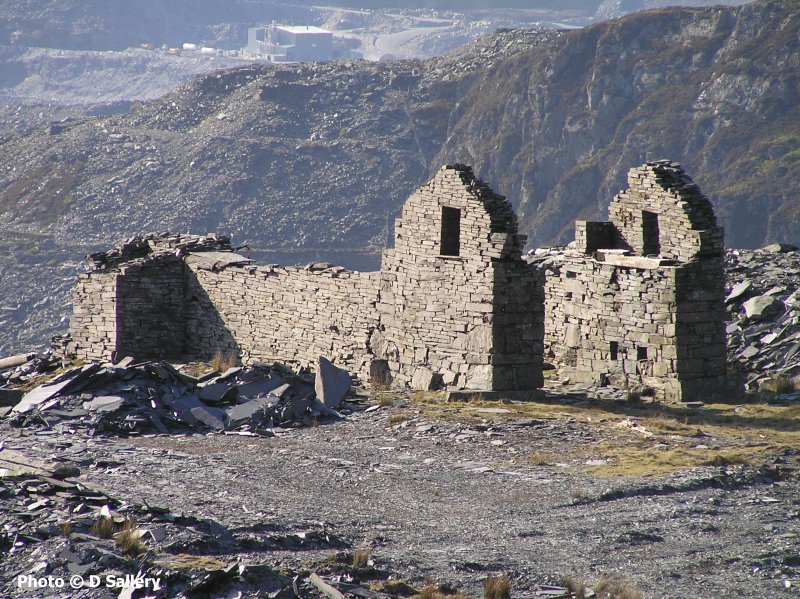 ---
Manod Quarry gunpowder store
This building is one of the best remaining examples of a quarry gunpowder magazine. Such buildings were remote from other quarry buildings and were often close to the tramway serving the quarry. The storage of gunpowder was taken very seriously and the walls, ceiling and floor had wood panelling to avoid possible sparks. The roof was of light construction so that if an explosion occurred, you only needed a new roof!
Some of the remaining wood panelling on one of the walls.
---
Slate planing machine


A long disused slate planer at Pen Yr Orsedd. These machines were used to give a smooth finish to slabs of slate.
---
A Drum Kit


The drums to work quarry inclines arrived as a kit from the manufacturers. The wooden cross pieces were attached to the drum - "the spider" - using the Roman numerals seen here, although this one has had an extra piece inserted at some time at VIII. The marks of the rope as it wound the incline can be seen on the left of the drum.
---
Llanberis and Glynrhonwy Quarry


Above and behind Llanberis were a number of small slate quarries, the workings of Glynrhonwy Upper are seen in the background.
---