The Slate Industry of North and Mid Wales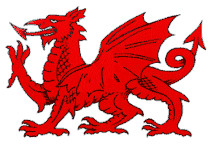 The V2 table incline, Vivian Quarry, Dinorwic
---
---
Vivian quarry is part of the Dinorwic complex and is next to the National Slate Museum at lake level. The quarry was worked from 1875 to the early 1930's and is on five different levels worked on the gallery system. Today the bottom pit of the quarry has flooded and is used by a diving centre. Four levels were served by table inclines, also known as tank, platform or transporter inclines. In these there is a platform which holds two wagons. The loaded narrow gauge wagons are run onto the top platform and two empty wagons are pushed onto the lower platform. Gravity did the rest. The lowest of the inclines, numbered V2, was originally restored in 1998 and was fully refurbished in 2012. Nowadays it is powered by an electric motor. It is the last incline of its type in use out of the hundreds which once existed in the slate industry.
At the top and bottom of the incline are transfer tables onto which the wagons are run. The transfer tables are then pushed along to line up with tracks which would lead variously to the working gallery, the incline above or to the exit from the quarry.
---
A wagon being positioned on the transfer table.
---
Releasing a loaded wagon after its descent of the incline. The unbraked wagons are secured to the table by chains.
---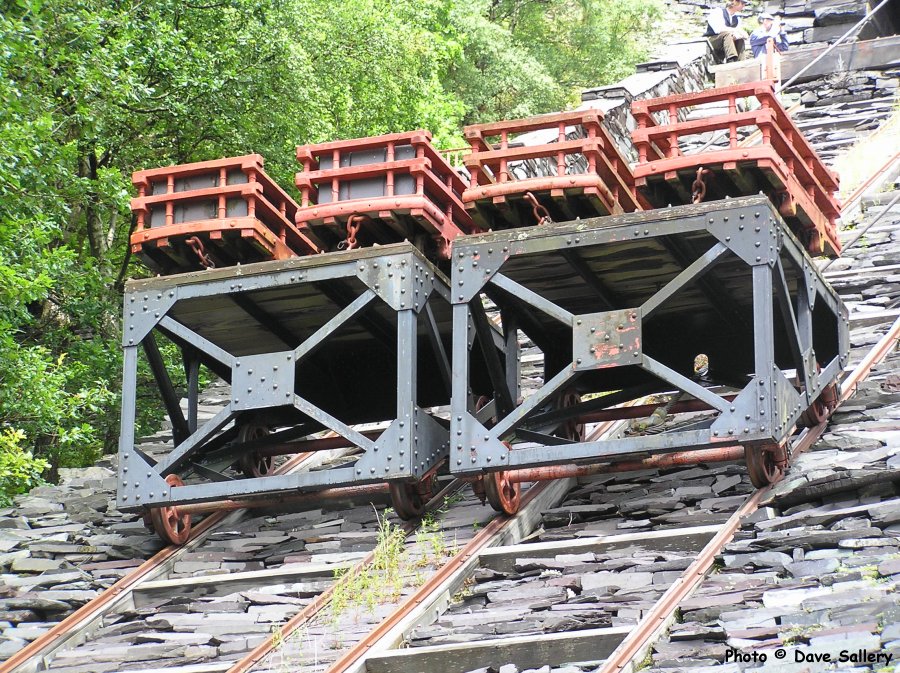 Loaded and empty wagons cross at the halfway point.
---
The table being loaded at the top of the incline.
---
Under the drum at the top of the incline. The four access tracks can be seen.
---
The table awaits loading at the top of the incline.
---
Looking down the incline. Note the lack of a contiguous rail connection.
---
Two empty wagons at the top of the incline.
---
This wheel controls movement of the incline tables, assisted nowadays by an electric motor.
---
Loaded wagons waiting on the stub tracks.
---
Viewed from the top of the V3 incline showing the arrangement of tracks and transfer table at the drumhouse.
---
Next page: Lernion locomotive shed and level, Dinorwic Quarry
Return to: Aspects of the slate industry