The Slate Industry of North and Mid Wales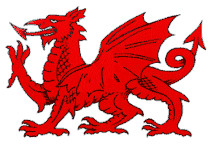 Lernion locomotive shed, Dinorwic - the highest in Britain
---
The shed building has now lost its slate roof.
---
High up in Dinorwic Quarry are the remains of Lernion locomotive shed. This was once home to one of the small Hunslet steam locos which worked in the quarry. It is at a height of 1860 feet/566 metres above sea level and was the highest in Britain. Lernion level was last used for slate extraction in 1960 after which most of the trackwork and machinery was removed. The last steam loco to work there was 'Holy War' which was taken down to a lower lever in October 1961. From the shed to the end of the level, where the waste rock was tipped, is nearly 1 Km. At the end of the level can be seen some of the metal frames from which the wagons containing waste rock were tipped.
---
Looking out of the shed window with Llyn Padarn and much of Anglesey visible.
---
The shed building from the rear. The trackbed continues to the end of the tips.
---
Inside the shed these girders acted as rails. There is an inspection pit below.
---
Another view of the shed building with the incline leading up to Aberdaron level in the background.
---
The waste rock on it's way for tipping was weighed at this weighbridge.
---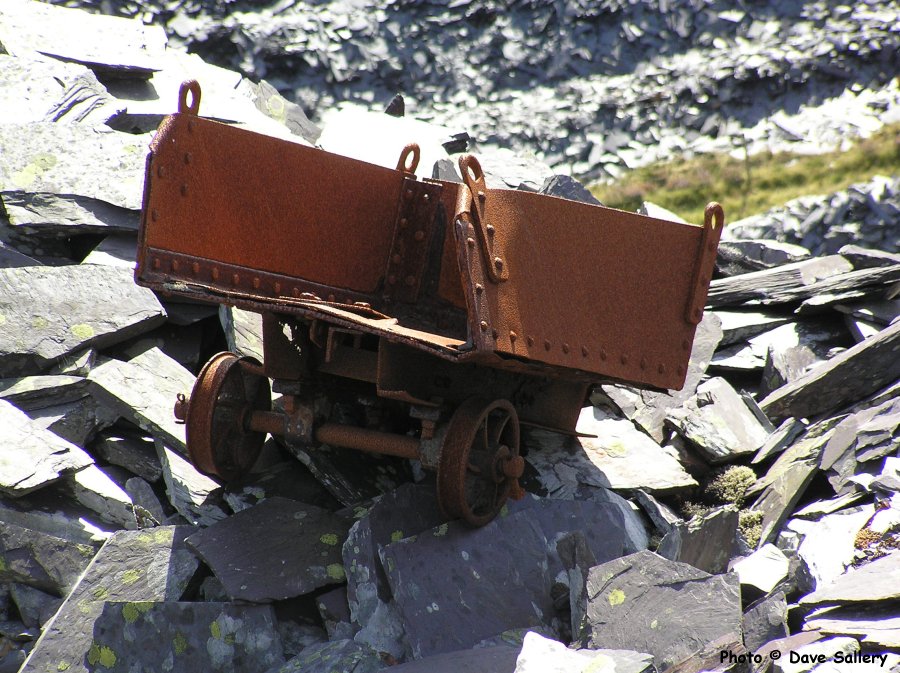 An abandoned waste rock (rubbish) wagon.
---
Track work leading to the end of the tip. Wagons were hand pushed along this stretch.
---
These large prefabricated steel structures carried the wagons for tipping and jutted out over the end of the tip.
---
This crude shelter is where the tipmen took refuge during inclement weather. Working on the tips was a hard life.
---
The drumhouse for the incline leading down from Lernion level has suffered badly from subsidence. Like many quarry structures it is built on waste rock.
---
Next page: Dinorwic Quarry Hospital