The Slate Industry of North and Mid Wales

More tramway photos from the past - page 1
---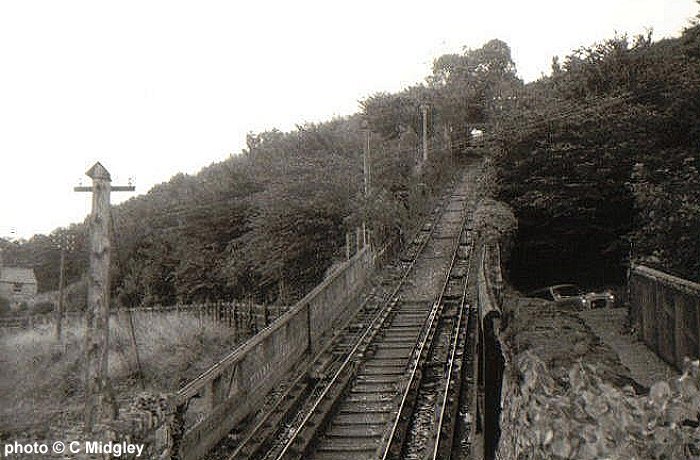 The Penscoins incline at Port Dinorwic in 1961. This 2 foot gauge incline connected the end of the Padarn Railway with the port.
---
The quayside at Port Dinorwic in 1960. Five narrow gauge tracks are seen plus the BR standard gauge one set in cobbles.
---
Felin Fawr, Bethesda in 1962. This was the starting point of the Penrhyn Railway which lead from the quarry to Port Penrhyn.
---
The famous line of withdrawn Penrhyn Quarry locos at Felin Fawr in 1962. Most of these locos were later sold at auction for preservation.
---
Hendurnpike level crossing, situated on the Penrhyn Railway near Bethesda.
---
The Penrhyn Railway mainline near Port Penrhyn in 1961.
---
The BR standard gauge line is on the left and the Penrhyn Railway tracks are on the right near Port Penrhyn, 1961.
---
Port Penrhyn in its final few months as a rail served port, photo taken in 1961.
---
Next page: Tramway photos from the past, page 2