The Wrexham to Bidston railway
'The Borderlands line'
---
Caergwrle
101676 entering Caergwrle on a Bidston service in August 2000. The waiting shelter in the background and a similar one at Cefn y Bedd are of a design unique to this line. This station was formerly known as Caergwrle Castle & Wells.
---
Back in the days when diesel shunters travelled by rail and not by lorry, 08925 passes through Caergwrle en-route to Dee Marsh on the 2nd February 1996.
---
37037, 37099 and 47051 are seen passing Caergwrle on 28.9.92. This station was formally known as Caergwrle Castle and Wells and was a popular day trip destination in the days before motor cars. On the Cefnybedd side of the station there were formally mineral branches to Llay Main colliery and Llay Hall brickworks. The colliery branch survived until the mid sixties.
---
60066 'John Logie Baird' works empty timber wagons towards Wrexham through Caergwrle, 31st May 1994.
---
One of the unloved 4 wheel Pacer units, 142067, pauses at the station on 11th May 1993.
---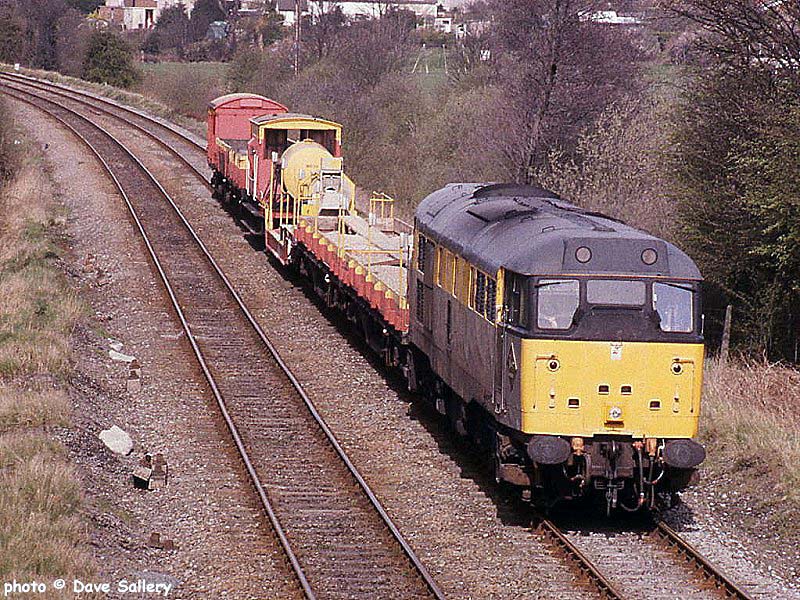 A wonderful selection of ancient wagons are seen behind 31159 near Hope on March 30 1993. The train is on its way back to Chester following resignalling works on Merseyrail. Among the consist are a lowmac wagon with a cement mixer and an ex LMS 10 foot wheelbase van at the rear. Needless to say this train was vacuum braked.
---
Hope
60034 'Carnedd Llewelyn' on steel empties passing Hope on 6th July 1993.
---
Houses have now appeared behind the Wrexham bound platform as 101680 calls on 26th July 2000.
---
A long steel train for Dee Marsh passes Hope on 17th April 1998 behind 60046 'William Wilberforce'. Hope station once had a goods yard and signalbox, the goods yard was situated where the new houses now stand.
---
37043 is on the trip working to Warrington Arpley on 17 4 98.

---
This photo was taken from the delightfully named Pigeon House Lane bridge, 37146 and 043 are seen heading for Shotton Works on June the 3rd 1999.
---
56112 'Stainless Pioneer' passes heading towards Wrexham, 8th April 1998.
---
Next page: Penyffordd