The Wrexham to Bidston railway
'The Borderlands line'
---
Gwersyllt
60068 'Charles Darwin' at Gwersyllt on train 6M86 from Llanwern to Dee Marsh, 10-04-08
---
101685, which was affectionately known as "Daisy" is seen at Gwersyllt in July 2001.
---
37137 and 274 thunder through Gwersyllt station on 28 September 1992 with empty coil wagons for South Wales. Gwersyllt is the first station out of Wrexham and commences the pattern of all intermediate stations, except Shotton, in being unstaffed.
---
37903 on a train of coils to Dee Marsh on the 30th October 1992. In the background can be seen an LNER concrete footbridge, one of the few reminders that this line was once its only outpost in Wales.
---
31190 and 242 are seen near Gwersyllt starting the climb to Ffrwd summit , 16th September 1994. The train is an engineering train with material for the Merseyrail resignalling.
---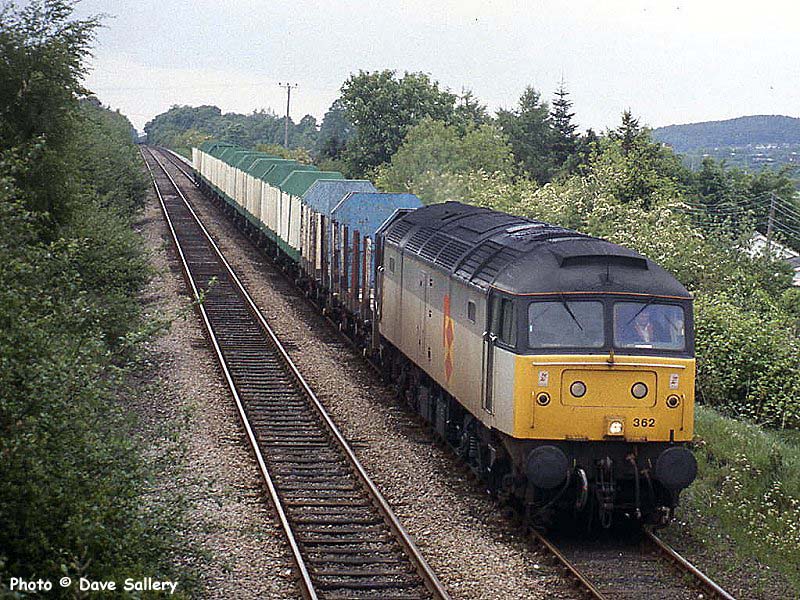 Just north of Gwersyllt station, 47362 is seen on a nearly matching rake of OTA timber empties from Shotton Paper on 18 May 1993. The train is on its way down from the first summit of the line at the former Ffrwd Junction, this is approached by 1 in 80 gradients in each direction. Ffrwd was once a a busy industrial complex of iron works, collieries and brickworks of which little trace now remains.
---
56107 in loadhaul livery drops down from Ffrwd summit towards Cefn-y-bedd on a log train, 1st May 1997.
---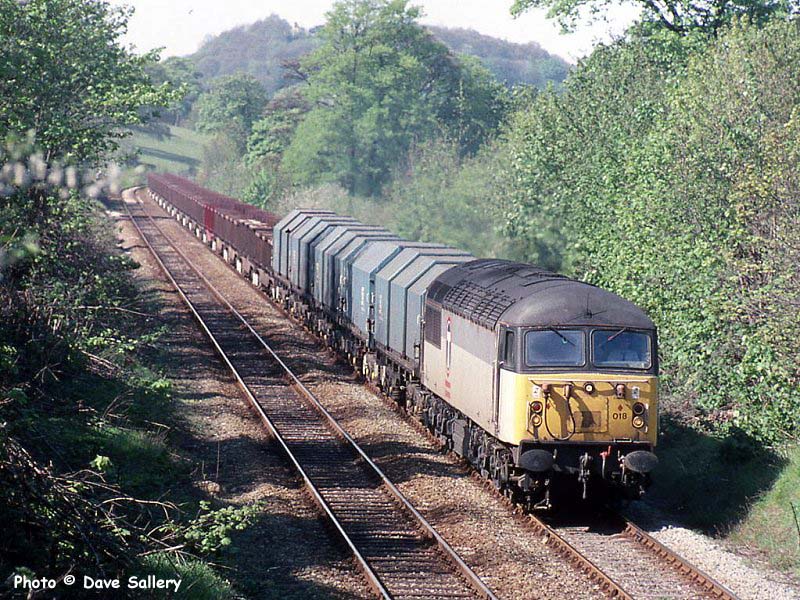 Coal sector liveried Class 56 No. 56018 is on a long empty steel working to South Wales on May Day 1997. The track it is on is still formed of bullhead rail despite the heavy freight traffic. The worn condition of a lot of the track accounts for the low maximum speed allowed for freight trains of just 30 mph on the line. Caergwrle castle is situated on the hill behind the train.
---
Cefn-y-bedd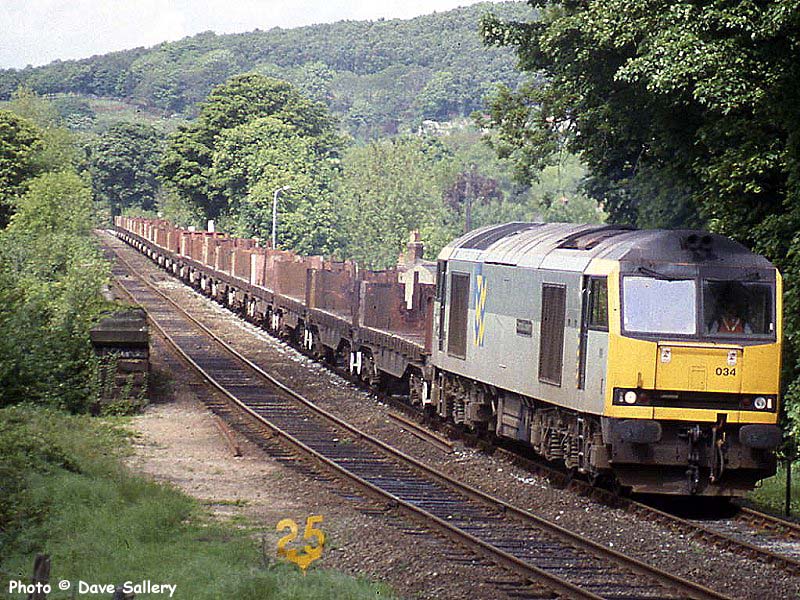 60034 'Carnedd Llewelyn' passes over the Cegidog Viaduct near Cefn-y-bedd station - 18.5.93. The viaduct's appearance has since been significantly altered by the fitting of guard rails. These open wagons are no longer used on the steel trains, all traffic is now carried in a variety of closed bogie vehicles.
---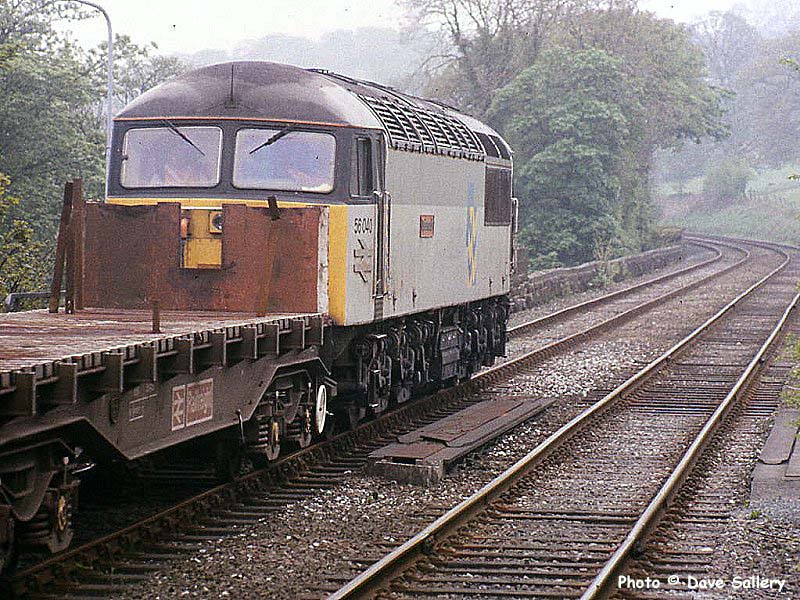 56040 "Oystermouth" heads onto the viaduct just after leaving Cefn-y-bedd with a southbound train of steel empties on 28 9 92. Apart from the bridge over the Dee, the viaduct is the other main structure on the line . It is of five masonry arches and carries the line over an attractive wooded valley.
---
150-251 at Cefn-y-bedd on a Bidston service in July 2008.
---
Sunday engineering work sees 47332 at Cefn-y-bedd, 6th February 1994. A rough translation of Cefn-y-bedd is "The ridge of the grave".
---
Next page: Caergwrle and Hope