Manod / Welsh Slate's 'Cwt y Bugail Quarry'
Modern slate working
---
This selection of photographs were taken, with permission, a few weeks before the quarry closed in September 2007. Fortunately this closure was only for a few months after which production resumed following the sale of MacAlpine's slate interests to Rigcycle. Rigcycle are now trading as Welsh Slate.
Manod concentrates nowadays on supplying high quality blocks, slabs and paving. Roofing slate is not produced at the quarry. Ironically the last rock worked at Manod by MacAlpine's was not slate but granite. This granite was destined to become exterior facing for the new summit complex at the top of Snowdon.
---
The quarry face
The modern extraction of slate is a brutal process. This view shows the results of the opencast techniques latterly employed. The slate bed can be seen in the centre of the photo. To the left of it are some of the, once underground, chambers of Graig Ddu quarry.
---
These vehicles are used to bring the slate to the dressing areas from the quarry higher up the mountain. The vehicle on the left is a water sprayer which is used to keep dust levels down.
---
A block of slate is seen being cut by a wire tipped saw. The sawing is done by using a continuous steel band with closely spaced diamond segments.
---
A closer view of the wire cutting, the flow of water aids the cutting process.
---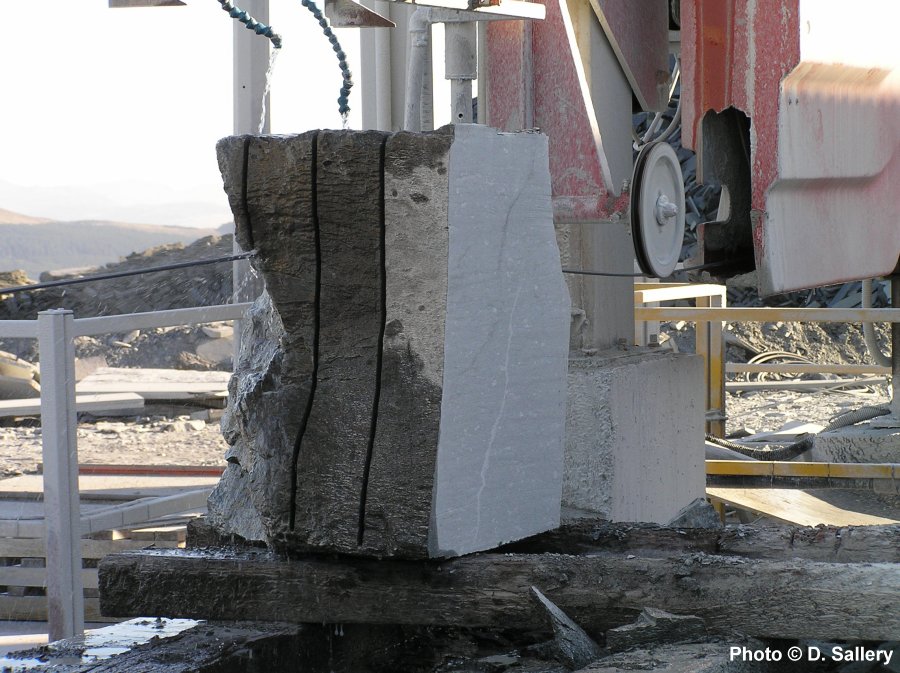 Another slate block gets the wire cutting treatment.
---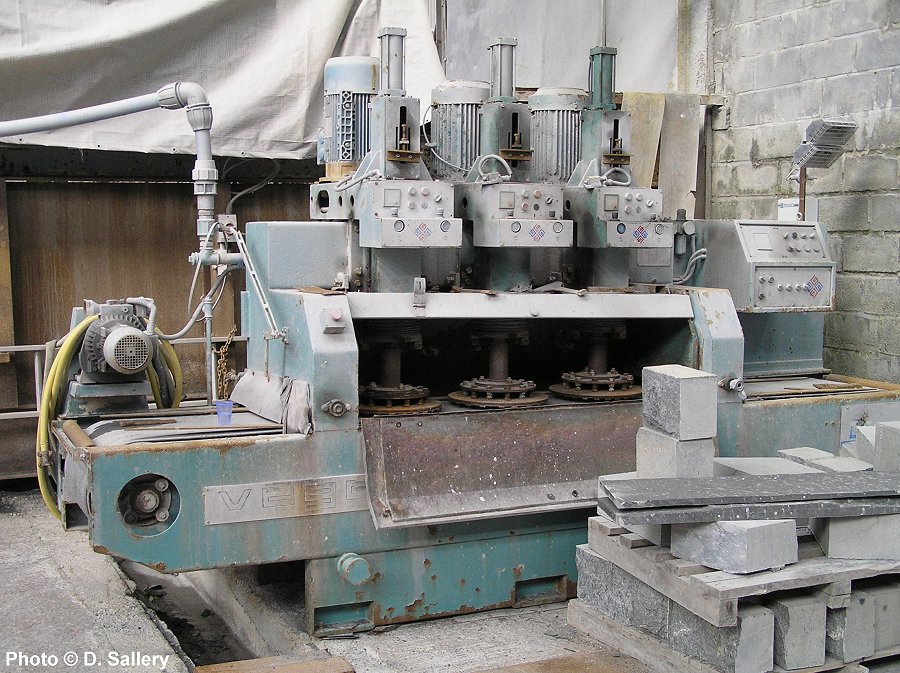 This machine is used to give a polished surface to those surfaces
which require a higher quality finish.
---
Consignments of slate paving awaiting dispatch to customers.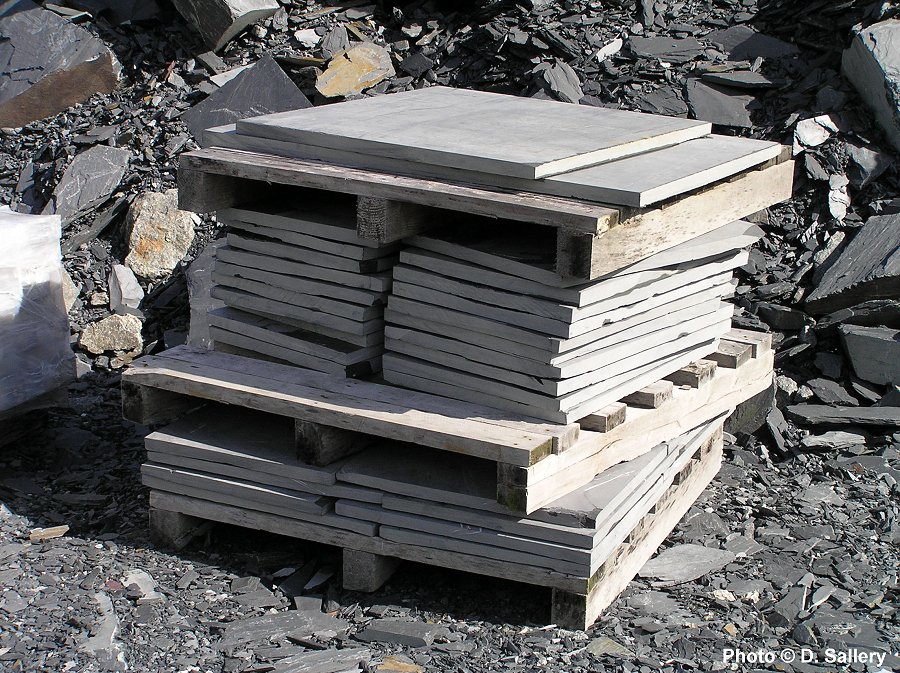 ---
A pallet load of Manod granite is ready for dispatch to the summit of Snowdon.
---
Further examples of Manod granite are seen in this view.
---
This travelling saw was used to cut blocks of slate lengthwise.
---
The secret wartime role of Manod