The Slate Industry of North and Mid Wales

Some views from 1963, 64 and 65 by Michael Bishop - page 2
---
Port Penrhyn - July 1963
Two views of Port Penrhyn without a rail or road vehicle in sight. Today the port is home to a fleet of mussel dredgers. It also deals with sea dredged sand, cargos of slate aggregate and yachts.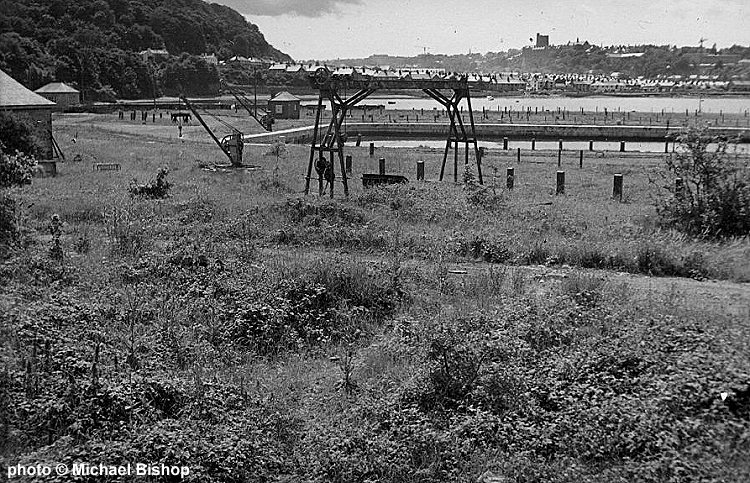 ---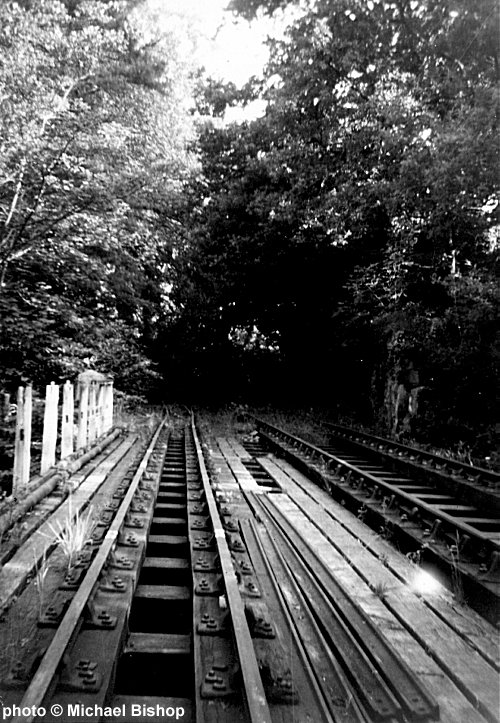 The standard and narrow gauge tracks lead out of the port into the undergrowth. This section is now a cycleway. A lot of the narrow gauge track was re-used on the Ffestiniog Railway.
---
Aberllefenni, 1963 and 65
A slab wagon loaded with blocks for the mill at the entrance to the underground workings, 13th July 1965.
---
13th July 1965, the two structures in the distance are water powered balances used to lift slate waste to the tips.
---
Cut slate on flat wagons. 13th July 1965.
---
A general view of the dressing shed complex in July 1963. Motive power on this surviving stretch of the 2'-3" gauge Corris Railway was a road tractor.
---
The dressing shed at Aberllefenni in July 1963, apart from the absence of narrow gauge track, today's view is very similar.
---
Next section: The Nantlle valley in 1961