The Railways of North Wales - Changing trains: page 31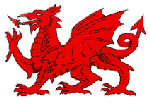 Nuclear flask trains
---
These trains have been running in North Wales since the mid 1960's using a variety of motive power. The working of them was reorganised in 1994. The Trawsfynydd branch was reopened after a period of closure to permit all the spent fuel on site to be removed to Sellafield. The working from Trawsfynydd was double headed by two 31s and at Llandudno junction it was combined with a single 31 on the train from Valley. The combined train was then treble headed to Sellafield. The working, under BR sectorisation, was booked for dedicated locos from the Trainload Coal fleet. However as these photos show there was considerable variety. More photos of the Trawsfynydd workings can be viewed on my Conwy Valley website.
31420,200 and 319 near Mostyn, 27th June 95
---
37107 and 3 class 31's - 201,134 and 104 pass Ffynnongroew on May 5th 1995. This quadruple header came about due to failure of the Conwy valley pair at Trawsfynydd.
---
31201, 200 and 224 near Prestatyn, 10th June 1994.
---
25212 at Abergele, 4th May 1984.
---
31233, 319 and 134 leaving Llandudno Junction, 2nd May 1995.
---
Three class 31's in the yard at Llandudno Junction, August 1st 1995.
---
31439 and 119 on the left are on a ballast train, 31275 and 119 on the right have just arrived from Trawsfynydd and await the Valley train. Llandudno Junction 10th July 1995.
---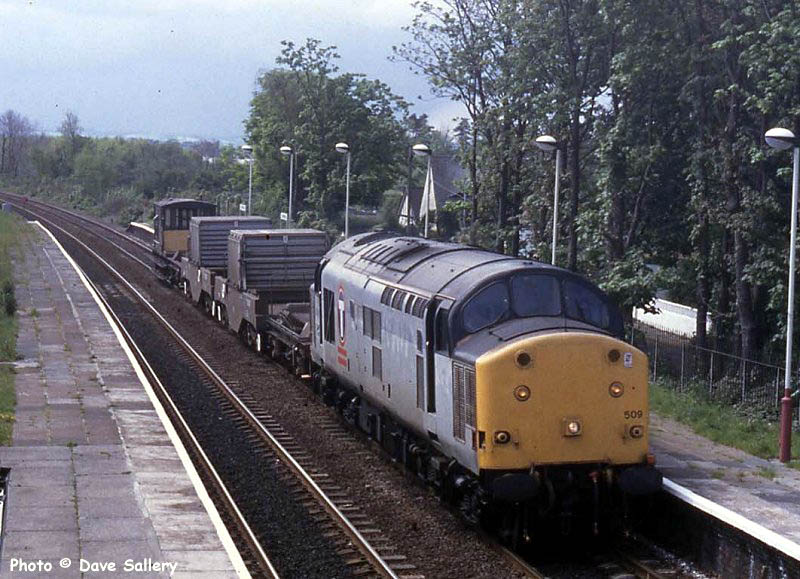 37509 was an uncommon performer and is seen passing Llanfairfechan on May 12th 1995
---
31154 with the barrier wagons from Valley passes through Bangor on the 9th of June 1995. 37417 "Highland Region" is in the bay on the left and a 158 on a Crewe service is on the right.
---